Imagine strolling along a path showered with yellow-red leaves during the autumn time. A hot pumpkin latte or another favorite autumn drink is an integral part of such a magical atmosphere. Very often, we don't notice the simple things in life. Guess what would make your walk with the coffee in your hands even more pleasant?
You guessed it a cup sleeve!
A cup sleeve is the best invention for hot beverage lovers, as it protects your hands from getting burned. Let's recall the times when we had to hold "bare" plastic cups with takeaway tea or coffee, waiting for it to cool down. Geniuses of our time used gloves in such a case.
Nowadays, you don't worry about scolded hands. More and more upgraded coffee cup sleeves are appearing. In this article, you will learn how to master fun crafts and create your own environmental-friendly cup sleeve.
What Size is a Coffee Cup Sleeve?
A coffee cup sleeve may be of any size. There are even items that can cover up the entire cup! The most common sizes of cup sleeves are:
8oz cup sleeves

10oz cup sleeves

12oz cup sleeves

16oz cup sleeves

20oz cup sleeves
What is a Coffee Cup Sleeve Made Of?
A coffee cup sleeve is an excellent item to use while holding a cup of any hot beverage in your hands. Though it's typically made of textured paperboard, people began experimenting with other materials after the growing popularity of DIY crafts. You can come across plastic, fabric, and even knitted sleeves.
Advantages of a Cup Sleeve
The person we need to say thank you to is Jay Sorensen. This is the inventor of the coffee cup sleeve. It was in 1989 that he purchased a cup of coffee, spilled it, burned his fingers, lost grip of the cup, and spilled the cup's remaining contents onto his lap. This painful and unpleasant experience sparked the idea that later revolutionized the on-the-go coffee industry.
Jay Sorensen is the man who developed the sleeker, compact, and eventually iconic design we're familiar with today. He called his creation the "Java Jacket."
Now, let's move on to the advantages of a coffee cup sleeve:
It protects your fingers. First and foremost, you don't need to worry about getting burned if you have a cup sleeve.

It provides thermal insulation. If your beverage is cold, a sleeve protects it from the fingers' warmth.

It's feather-light. Since it is lightweight, you can carry the cup easily wherever you go.

It is recyclable. The biodegradable nature of a cup sleeve makes it eco-friendly.

It prevents hand slips. One of the key benefits of a sleeve is that it prevents the cup from slipping. A hot paper cup sleeve is about adding more texture. That's why it's perfect for smooth materials and your oily or sweaty hands.

A coffee cup sleeve can also serve other purposes. For example, you are a drink company, and you need to put additional information about your business or simply advertise your logo, website, or other projects. A coffee cup sleeve may become your best place for advertising.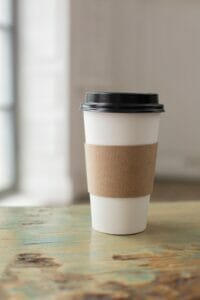 Creating your own cup sleeve template is a piece of cake. There are so many cool patterns and designs that you may use for any shapes and volumes of your favorite coffee cup. If you fancy easy projects, this article is definitely for you. Let's go on with a reusable coffee sleeve template tutorial.
Reasons for Making a Reusable Cup Sleeve:
You are an environmentally-conscious person who follows the rule "Reuse, recycle, reduce."

You can customize it with your own ideas.

You can sew a few templates at once and sell your created collection or use these templates as nice and useful gifts in the future.
What You Need:
Patience

A disposable coffee cup of your favorite brand (Starbucks, for example)

Two pieces of thick fabric, such as heavy-weight linen (at least 30.5cm x 15.2cm)

Thread

Embroidery floss, needle, and hoop

Water/air erasable fabric marker

Iron

Rotary cutter

Fabric tape fastener (you can also use an embellishment button with an elastic cord instead)
Instructions:
Let's start sewing your first reusable sleeve!
To start with, measure your coffee cup to figure out the size and draw the lines on your fabric with a pen or pencil.

Then cut out two equal pieces from each of the two fabrics with the rotary cutter. Be careful with the edges while cutting. If you have a directional print, keep in mind which long side is the top.

The next step is sewing two pieces together along the top and sides (mind facing the right sides together), leaving the bottom edge open.

Turn out the right side of your cup sleeve.

Now you have a little space that you left while sewing. So, add a finishing stitch along the entire outside of the sleeve, closing up the hole. Don't forget to snip any excess string during the whole process. Experiment with contrasting colors of thread to make your template more interesting.

It's high time you ironed your sleeve template.

Go on with the fabric tape fasteners. Grab two pieces. Take a crunchy one and place it on the first side. Stitch around it. Then take a soft piece and place it on the corner of the opposite side of the fabric. Get that stitched down as well. At this stage, you may also add the button. After wrapping your sleeve template, pull the elastic cord out a bit to see where the button should be and mark the spot with a pen. Just sew a button on top of the marked area.

Voila! Wrap your creation around a coffee cup, pour yourself an adorable hot beverage, and enjoy your reusable cup sleeve!
You can download any free printable template on the Internet, but isn't it exciting to work with imagination a little bit and create your own one?
How to make a DIY Reusable Coffee Cup Sleeve From Paper
Though making a fabric cup sleeve is not a daunting process at all, you can produce a paper coffee cup sleeve at the speed of light as well! Follow the tutorial to make an interfacing template.
What You Need:
Coffee cup (take Starbucks reusable coffee cup one more time)

Scotch tape

Ruler

Scissors

Pen or Pencil

Paper or interfacing

Glue
Instructions to Make a Cup Sleeve Template:
Use the ruler to measure your coffee cup and figure out the size. Remember to write everything down.

As you know, most takeaway reusable coffee cups have a kind of a cone shape. Measure the widest part of the cup with the tape. Write this number down as well.

Now we are making a template. Use a piece of paper or interfacing to draw a rectangle at least 1-2″ wider than your width and height measurements.

Then you can cut out your rectangle from the paper and wrap it around your coffee cup the way you want. After that, line up the paper at the

top.

Mark points A and B at your template's ends using fold lines as guides. Then fold one end with another.

Glue a small end flap over point A and clip to secure until dry. Your coffee cup sleeve template is ready!
Don't forget about saving nature! Use recycling material for your sleeve. For example, HotShot Coffee Sleeves use paper made from 100% recycled fiber. The printing side is a white semi-gloss surface, while the back side is made from recycled newsprint. Moreover, the semi-gloss print surface provides for extremely high print quality!
Final Thoughts
A coffee cup sleeve is undoubtedly the best invention for hot coffee lovers, and you already know why! Whether you are new to DIY crafts or a seasoned pro, this article will anyway be useful for you.
Now when you are familiar with the process, try out the above tutorials and design your own DIY reusable coffee cup sleeve template made of both paper and fabric. Though you may download a free template from the Internet, try to use your imagination and generate your own adorable pattern. Make your reusable coffee cup even more unique.
If you are a coffee shop owner, you know that every detail of your place counts, including cup sleeves. Make sure to customize them to suit your coffee shop and your targeted audience, choose the materials and the designs that fit you the best, and write your message on them. If you don't have any ideas, check out the best selection of custom coffee sleeves.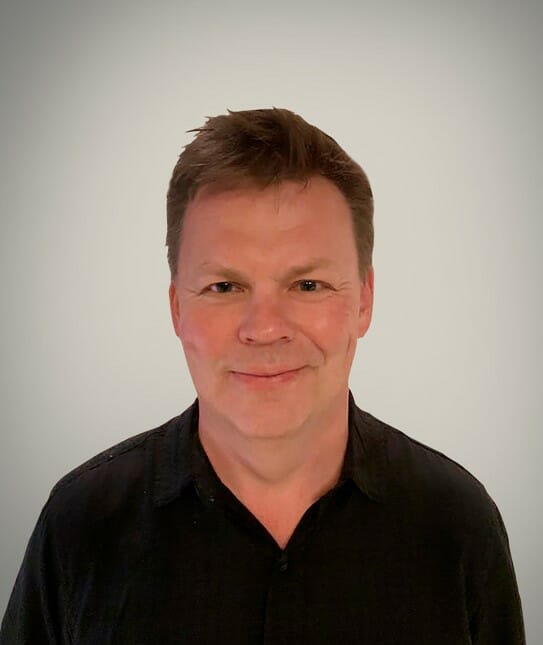 Barry Konkin is the founder of HotShot Coffee Sleeves. With over 30 years experience in commercial offset printing, Barry utilized his diverse printing background and creativity in developing new coffee sleeve designs that were granted Patents in both the USA and Canada. Barry's goal is to assist businesses with brand promotion through the use of high quality custom printed cup sleeves. With an understanding of your marketing and operational objectives, Barry can recommend the ideal coffee sleeve solution for you.