Number of Colors :

Choose STANDARD or PREMIUM Sleeves

Standard Sleeves allow printing 1 or 2 colors in a defined print area on the front and back of the sleeve.

Premium Sleeves allow printing in full color (unlimited colors) and full background printing (full bleed) around the entire sleeve.
Your Paper :

Choose CLASSIC or CORRUGATED paper

Classic Paper sleeves are made from thick 23pt paper which has a white front and recylcled newsprint back. Sleeves can be left smooth or embossed. This paper is made from 100% recycled paper.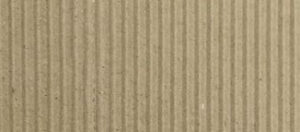 Corrugated Paper sleeves have a white front and a fluted corrugated back. This paper offsers the best insulation from the hot beverage.