Everyone has their favorite coffee shop. Maybe it's conveniently located, or just has great coffee. In any case, most of us have that one place we patronize each time we need a jolt of caffeine. As the owner of a coffee shop, you have a very important task. You have to promote your coffee shop in a way that motivates potential customers to give your place a try. To get started, check out these unique ideas.
Businesses don't just grow by themselves. In order for a company to grow, the owners have to effectively market and promote the company. There are numerous ways to promote your company effectively so that you gain more customers.
Finding the best way to do this so you gain the most attention while remaining within your advertising budget is essential to your success. In order to do this, you may have to come up with some unique ways to promote your company best.
This could be advertising at your local sporting event to posting your advertising on the bathroom wall of a restaurant. There are many ways to advertise your company so that you gain the best return on your investment. Here are some unique ways you can do this.
1. Coffee Cup Sleeves
Coffee cup sleeves are a great way to advertise by allowing you to put your company name in the hands of your customers. If you are looking for a great way to distribute the custom coffee sleeves, you can do so by passing them out at a local sporting event or community event. This is especially great during colder weather when people are ordering coffee and other hot drinks. Coffee cup sleeves are both affordable and unique making your advertisement stick out among potential customers.
2. Appealing Store fronts Attract Customers
For many coffee shops, foot traffic is key. You can draw in more of that traffic by creating an attractive store front. Here are some things you can do to create a welcoming store front.
Get an attractive, well-made sign with good visibility
Station an employee outside to welcome customers and offer free samples
Decorate the walk outside your coffee shop with flowers, unique knick-knacks and other items
Display the work of local artists in your window
3. Offer Buy-One-Get-One-Free Deals
This one is fairly common, and easy to understand. Customers buy something, and then receive another item for free. Customers love getting something for free, but there are benefits for your shop as well.
There are many ways in which you can use this promotion. These include:
Offering a free food item with purchase of a beverage.
Buy a coffee and get one of equal or lesser value for free for a friend.
Buy an item and receive a voucher to return later for a freebie.
This is a great promotion for increasing customer engagement, and collecting data as well. For example, you could condition the BOGO offer on the customer signing up for an email list.
4. Use Loyalty Cards
This is another simple option for rewarding customers who visit your coffee shop on a regular basis. You can offer this quite easily by having cards printed out that you can stamp, and coming up with an offer. The most common would be, buy X number of coffees and get a coffee for free. To make this a bit more attractive to customers, you could offer different incentives such as receiving two stamps for bringing in a friend.
5.Offer a Bottomless Mug
The bottomless mug is an idea that late night diners and cafes have used for years. They charge just a bit more for the first cup of coffee, and then enjoy free refills for the remainder of their visit. This keeps customers in your shop longer. Your bottomless mug offer will also attract first time customers.
6. Give Half-Priced Refills
If your coffee shop specializes in more expensive, higher quality coffees and other goods, the idea of a bottomless cup or unlimited refills may not be for you. In that case, you might consider a half-price refill promotion. This is a great way to reward your customers while also taking your costs into consideration.
To make this promotion really work for you, there are several ways that you could customize it:
Offering the promotion for a limited period of time
Requiring an additional purchase
Offering the ½ price refills on certain days
7. Make it a Combo
There's a good reason that fast food restaurants feature combo deals on their menus. It turns out that offering a small discount for combining a drink and food item works out very well. That small savings really pulls customers in.
Combo deals work very well in getting customers to spend more money per visit. Best of all, these combos don't need to be complex it can be Six Ounces Coffee with some kind of gift. Simple as that !
8. Offer Bounce Back Receipt Treats
Bounce back receipt promotions get customers to visit your shop a second time in the same day. This is wonderful for coffee shops where this rarely happens naturally.
The concept is quite simple. During the morning rush, customers receive a coupon on their receipt that is only valid later that afternoon. The offer could be for a BOGO deal, or half off a beverage. Customers who want to take advantage of this, must return that day.
You can use gamification to create some buzz. For example, you could purchase 'scratch-off' style cards to hand out. Customers could play to find what they had won.
9. Seasonal Drink Specials
If you have the right staff on hand, use their creativity to concoct delicious seasonal drinks. By allowing them to be creative with seasonal flavour combinations, you'll have great seasonal drink specials to promote to your customers. You'll draw customers in who are willing to spend just a bit more to enjoy a treat, and to taste your new offering.
Keep these tips in mind:
Offer free samples
Focus on using quality coffees
Taste test!
Use catchy names.
10. Holiday and Calendar Discounts
Holiday promotions allow you to harness the happiness, joy, and generosity that people are feeling during these times of year. Create a special offer or discount to celebrate. Use this technique to bring customers into your coffee shop during the holidays, and to thank them for their patronage. Keep it simple. A free holiday cookie is perfectly fine.
Next, think beyond holidays. There are other reasons to offer your customers special offers throughout the year. For example, a special offer for moms and dads at the start of the school year is likely to be quite popular.
11. Feedback Cards
Feedback cards are usually offered in store to customers who have made a purchase, sent through email, or posted on your website. They request feedback so that you can identify what customers love about their experience, and what bothers them.
How is this a promotion? First, the act of providing comment cards is an important step in showing that you care about the customer experience. The next step is showing that you are paying attention by making changes when you recognize that there is a trend in complaints or suggestions.
To make this a success, you must first motivate customers to provide their feedback. Offer a small gift or discount for this. When customers do provide feedback that you can act on, thank them for that feedback. Finally, make any changes visibly so that it is clear you are listening to your audience.
12. Create a Search Engine Savvy Internet Presence
You must be searchable for your promotions to work. Take the time to complete your social media profiles, and maintain an active online presence. Use Google my Business to ensure that your business is properly listed in search engine results. Add your location and hours of operation to your website.
13. Bathroom Walls
If you are looking for a unique way to get your name out, bathroom walls provide plenty of space for advertising. Many restaurants have started utilizing this space for local advertising as it allows them to earn additional revenue for the business.
Since many patrons will use the restaurant bathroom at some point during their visit, you are bound to catch the attention of some of the customers. This is great if you are tired of using the same advertising methods as everyone else.
14. Balloons
All kids enjoy balloons. When it comes to advertising, you want to catch people's attention. By passing out balloons with your company name on them, you are getting extra advertisement. Kids will be carrying your advertisement around gaining attention from numerous potential customers.
While other companies may be hiring people to walk around with billboards, all you are paying for is the printing service for the balloon advertisement.
You can pass these out at local events, the mall, or even in front of your coffee shop. This will help get your name out and is an affordable way to advertise your company.
Conclusion
Advertising is a major component of marketing for your business. Without advertising, your company will struggle getting the word out.
There are tons of unique ways to advertise that don't follow the usual mold. By learning about all the different ways you can advertise and putting your money to good use, you can end up gaining much more revenue for your company. Effective advertising is key to any successful business.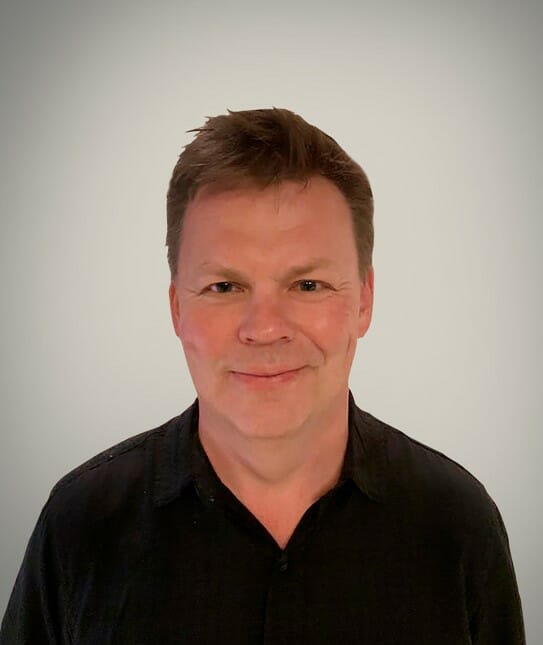 Barry Konkin is the founder of HotShot Coffee Sleeves. With over 30 years experience in commercial offset printing, Barry utilized his diverse printing background and creativity in developing new coffee sleeve designs that were granted Patents in both the USA and Canada. Barry's goal is to assist businesses with brand promotion through the use of high quality custom printed cup sleeves. With an understanding of your marketing and operational objectives, Barry can recommend the ideal coffee sleeve solution for you.