Starting a coffee shop involves more than just renting a place and buying equipment. Before you even start doing those, you need to raise capital and write a business plan – especially since, in many cases, an owner of a location won't consider renting it to you without seeing a business plan first.
Don't have a clue about how it looks or what it should contain? You're in the right place then!
In this article, we will go through each part of a coffee shop business plan, explaining what should be included. Writing a business plan is not easy, but if you know how you should do it, it becomes less of a chore and more an exciting opportunity to see just how much potential your idea has. So, let's get started.
Why Should You Consider Writing a Business Plan?
While it might seem like writing a business plan is something that can be omitted, the truth is that you shouldn't do it. There are plenty of reasons why writing a business plan is a good idea, and here are some of them:
It shows that you are serious about starting a business

– contrary to what some people might believe, finding investors or partners is not as easy as it looks. You really need to convince them that your idea is worth investing money in, and that can be difficult without having something to back up what you say.

It helps you understand your competition

– when writing a business plan, you need to actually go in-depth about your competition. It's not enough to list them, you need to look at, for example, the way they price their items, what their menu consists of, or who is their target customer.

It helps you determine your financial needs

– a business plan helps you establish how much money you will need to transform your plans into reality.

It helps you see if your idea will be profitable

– thanks to a business plan, you can assess whether your idea will be profitable so that you don't spend money on something that will end up being a flop.
Coffee Shop Business Plan – An Overview
Let's start by briefly presenting the sections of the coffee shop business plan – we will go more in-depth about each of them later on.
Here's a short overview:
title page

executive summary

company overview

market analysis

sales and marketing plan

operational plan

management team

financial plan
It's important to note that you shouldn't go overboard with your coffee shop business plan – don't make it longer than 30 pages, and make sure that there are plenty of figures and photographs. Trust us – it's better if you make it simple but straightforward instead of making it as complicated as possible.
Title Page
We believe that this one doesn't need much explaining. Just remember that a person looking at the document you prepare – no matter if it's your potential landlord, business partner, stakeholder, or someone else – should be able to easily tell that they are looking at a coffee shop business plan.
Add a table of contents, listing all the sections, as well as the pages on which they begin. Also, you should include contact information here so that if you submit it further, those reading it can get in touch with you. If you already have a location or a website, add those as well.
If you know someone who specializes in graphic design, or you have some experience in it, you should use it to your advantage, asking them to make or doing by yourself a striking title page that will grab the reader's attention.
Section 1: Executive Summary
The executive summary is basically an overview of the whole business plan – it should include all the essential details from all the other sections. Remember – a good executive summary will make the reader interested in the rest of your business plan. If you aren't sure about what to put in it, think about what you would want someone who would only read that part of your business plan to know. The summary shouldn't be longer than two pages.
Section 2: Business/Industry Overview
As the name suggests, in the business and industry overview part of your business plan, you need to provide information about the coffee industry, the local market, as well as why your business will stand out among the others – What makes it so unique?
Section 3: Market Analysis and the Competition
The market analysis part of your coffee shop business plan is often called a competition analysis. It demonstrates how your coffee ship will compete with similar facilities in the vicinity. Ask yourself those questions:
Are there any other coffee shops near that might affect your sales, especially those belonging to big coffee chains like Starbucks? 

Are there some fast food joints or restaurants? 

Are there any public gathering areas, for example, movie theatres? 
All of those can impact the number of customers your coffee business has, and therefore your income.
Before you start writing your business plan, take your time, and visit those places, so that you can get an idea of who their customers are, as well as what they have in their offer and how much they charge for it. This will also be very helpful later on when it is time to decide upon the pricing.
Last but not least, you have to include a customer analysis – who are your target customers, and why do you think they will prefer your coffee shop over others.
Section 4: Sales and Marketing Plan
In the sales part of your coffee shop business plan, you should cover all the information about how you will handle sales, as well sales forecasts and how you came up with them. In addition, include information about your products and pricing strategy.
When it comes to establishing the menu and prices, you need to be smart. You will probably buy products in bulk, so why not incorporate the same ingredients into several dishes? Do you want to, aside from coffee, also sell alcoholic drinks, such as wine? If yes, you will have to pay for a liquor license, not to mention that you might have to wait a while before you get it. That's why you might want to start with only non-alcoholic beverages and add alcoholic ones later on.
Now, onto the marketing part – this will explain how you are planning on attracting people to your coffee business and convincing them that they should come back. For example, are you going to create a loyalty program? Are you going to create social media profiles for your coffee business? Are you going to prepare custom marketing materials, such as coffee sleeves? 
Include your budget, as well as expected returns on investment. If your marketing is very complex, to the point it is a few pages long, don't include everything into your business plan – instead, prepare a separate document with the marketing plan, and only include the highlights into your business plan.
Section 5: Operational Plan
Here you need to put all the information about how your coffee business will be run. This includes costs, opening times, prices, food and drinks production, and so on. Thanks to this section, you can go through what you and the workers of your coffee business will be doing each day, which is the first step of creating and putting into practice efficient processes.
This will also help you see if there are any potential conflicts. For example – will the number of workers you plan on putting on each shift adequate? Will they be able to serve as many customers as you want them to? Maybe you should add another person to each shift?
The operational plan section of a coffee shop business plan can also be used to mention all the certifications you will need to open it and how you will train your employees.
Section 6: Management Team
When writing the management team section of your coffee shop business plan, you need to include information about who will manage your coffee shop on a daily basis. Will you do it yourself? If you won't, cover details about the person or people that will, including how much you will pay them. Also, if the coffee business is expected to have more than one owner, this section should contain the method to split the profits between them.
Section 7: Financial Plan
This is probably the most important section of your coffee shop business plan. Here, you need to put information and go into details about how your coffee shop will be successful when it comes to finances. Include everything that concerns money – such as operating costs (equipment, products, employee's wages, rent, and so on), cash flow, loan repayments, expected profit as well as expected revenue.
You should also include a break-even analysis, which will show how much money you need to earn to become profitable. Last but not least, add a balance sheet.
Section 8: Appendices and Exhibits
This is the last section of your coffee shop business plan – use it to provide any detailed information that might be needed to support any of the other sections.
Some examples of what you can include in this section:
credit histories of the owners

detailed market research, as well as analysis of the competitors

marketing materials, such as brochures

any other documents or materials that might be helpful in convincing investors or potential lenders to support your business financially
The Bottom Line
Starting a coffee shop is not as easy as one might think – there's plenty of business planning going on before a coffee shop or cafe becomes a reality. Many people don't realize how much work it actually takes to start a coffee shop.
One of the first and probably also most challenging tasks is creating a business plan. Sure, you can use a coffee shop business plan template, which might make things slightly easier, but the truth is that it is just the tip of the iceberg. There's still a lot that needs to be researched, calculated, and so on.We hope that after reading the article, you have a better understanding of how a classic coffee shop business plan template looks. And remember – while opening a successful coffee shop is without a doubt hard and tiresome, if you put your heart and soul into it, it will all be worth it.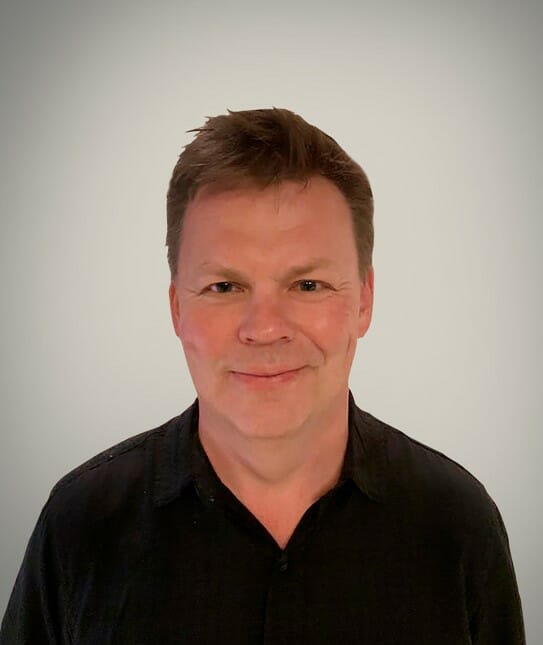 Barry Konkin is the founder of HotShot Coffee Sleeves. With over 30 years experience in commercial offset printing, Barry utilized his diverse printing background and creativity in developing new coffee sleeve designs that were granted Patents in both the USA and Canada. Barry's goal is to assist businesses with brand promotion through the use of high quality custom printed cup sleeves. With an understanding of your marketing and operational objectives, Barry can recommend the ideal coffee sleeve solution for you.