So you want to open a coffee shop? Great! Truth be told, owning a coffee shop can be extremely profitable – as long as you do it the right way. With a good plan in hand, you might be able to convert your love for hot beverages into a successful business.
Starbucks is a perfect example of that. The first Starbucks café opened in Seattle in 1971. The owners didn't have much in common with each other, aside from their background (academia) and their love for coffee and tea – and look where it is today! With over 31,000 locations on several continents, Starbucks is the largest coffee shop chain in the world.
So, if you've been thinking about opening a coffee shop, here is what you need to know about starting and bringing to success such a business.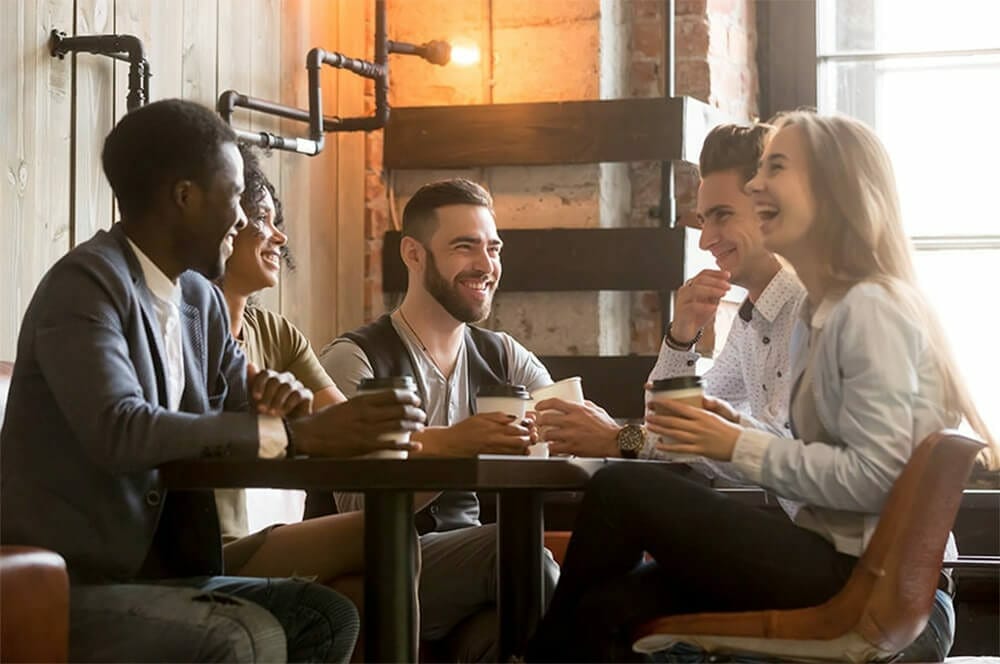 Decide How You Want to Start
Generally speaking, there are three ways in which you can become a coffee shop owner. You might:
Purchase a franchise

– if you choose this option, you won't be the one making the important decisions – they will be made for you. In exchange for a franchise fee, you will be given a turnkey business in the location provided by the owner of the franchise.

Purchase an existing coffee business

– this is probably self-explanatory. The problem with this one, however, is finding a profitable business for sale.

Start from scratch

– although this option is the most challenging one, it gives you great flexibility and has the best potential of maximizing profits.
No matter which option you'll decide to go with, the same fundamentals apply in terms of what it takes for a coffee shop to be successful.
Create a Business Plan
You might be tempted to skip the business plan, thinking that it's too much work or that it'll take too much time. However, doing so would be a huge mistake. And it's not even about the document per se – it's about the process, during which you'll better understand the local market, as well as take a closer look at numbers you need to talk about a successful coffee shop. It is also a great way of finding out what kind of licenses and permits you might need to open your coffee shop.
A coffee shop business plan should include information such as:
what your business is, how much does it cost to open, and how it will be profitable

who is a part of your regular customer base and who are your competitors

what tasks you'll be performing yourself, and what other team members you need to hire

financial projections – projected profit and loss, cash flow
A good coffee shop business plan will act as a guide through each stage of opening and managing your business, making the whole process easier.
Find the Right Location
Finding the right location for your coffee shop is probably the most important thing, as it can either make or break you. While when it comes to purchasing a franchise or an existing business, the location is already preselected, you should still take some time and do your own research to make sure that it is a good one.
There are a few things you should remember when looking for a place for your coffee shop. First of all, central locations, although very tempting, are usually not the best choice for starters – especially when you take into account how expensive rent is. Instead, consider storefronts.
Secondly, think about easy access to parking. If a customer has to leave their car on another street because they couldn't find available parking on your shop's street, they are bound to have their hot beverage elsewhere. And last but not least, bike racks. With the growing popularity of people using their bikes to commute, having a secure lock-up for bicycles is a necessity.
Look for the Best Suppliers
Having the right suppliers is a major component of any business's success. The first step of finding the best suppliers is making a list of all the things you need. Depending on what type of a coffee shop you want to open, you are probably going to need suppliers of milk, coffee, tea, bread, groceries, fresh produce, cups, napkins, syrups – the list could honestly go on and on.
Once that is done, you can start your research until you find suppliers that speak the most to you and that will fit just fine with your business philosophy.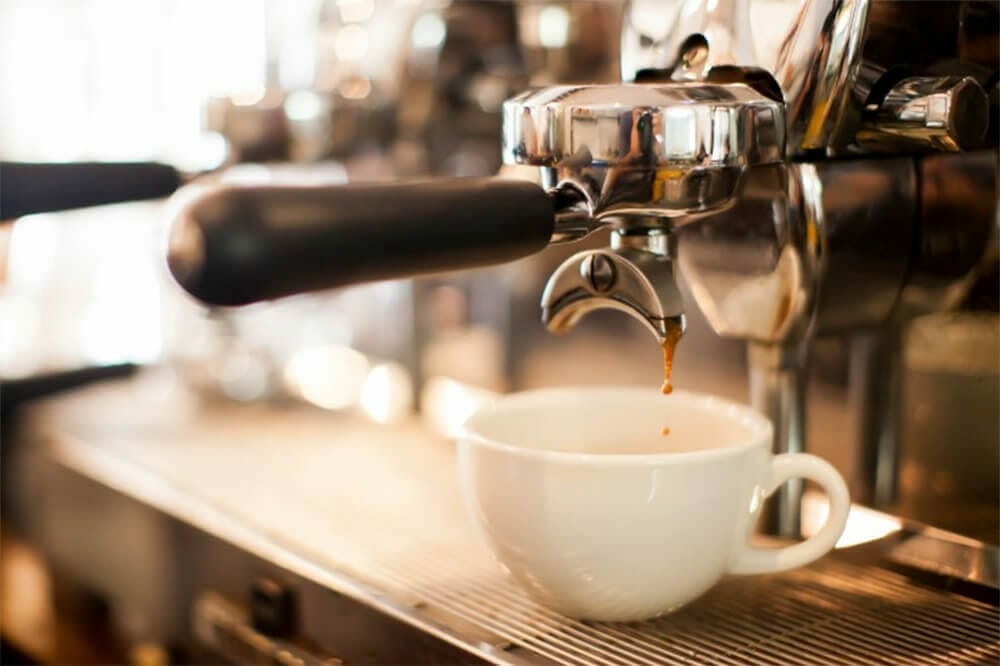 Invest in Equipment
There are a few ways in which you can acquire the equipment you need. First of all, you can buy it using your own money. Secondly, you can lease the equipment – the owner will give you their property in exchange for regular payments. Last but not least, you might be able to get it on loan from your coffee roaster.
Commercial blenders, an espresso machine, cash registers (preferably the ones with a POS system, which stands for a point of sale system), dishwashers, and refrigerators are just a few pieces of equipment you will need. To ensure that all the necessary equipment is there for the opening of your coffee shop business, you need to make your list as detailed as possible. 
If you don't have enough finances, or simply don't want to invest too much money in case your business will not do as well as you expected, take a look at the list you made, and decide which positions on it are a priority – you can always buy the rest later.
Make the Design Of Your Coffee Shop Unique
In order to attract customers and make them want to come back, you need to provide them with something they will not find anywhere else – especially when it comes to design. If your coffee shop looks like any other in the area, chances are people will visit it once and forget about it – and that's something you probably don't want to happen.
The concept of your coffee shop will largely depend on your target clientele – for instance, if you want to appeal to people with children, the design should be family-friendly. Just keep in mind that you cannot please everyone, so instead of using several themes to make sure everyone will be happy, choose one and stick to it – after all, it's impossible for every single person to be satisfied.
When coming up with the design for your coffee shop, don't focus solely on the interior – the exterior is just as important. After all, it's the first thing a potential customer will see, and many people make the decision whether to enter a coffee shop based on how it looks from the outside.
Create a Great Menu
Think about what types of hot and cold beverages you want to offer. Americano coffee? Latte Macchiato? Some fancy iced coffees or teas? The decision is up to you. Just make sure that your customers have a variety of options to choose from. If you can, also add a customization option – for instance, changing regular milk to alternatives, like soy or almond milk, adding a syrup, or choosing the coffee beans from which the coffee will be made.
Don't forget about snacks and small meals – while coffee and tea have a high markup, a coffee shop cannot really be successful when having only those to offer. Here are some things that will go great with a cup of coffee or tea:
muffins

sandwiches

cakes

cookies

granola bars

yogurt cups and parfaits
Although you might want to have made-to-order food at your location, the truth is that doing so is very time-consuming and can negatively affect your sales. It's best to either have them pre-made or buy them from vendors. When it comes to baked goods like cookies or cakes, you can buy them wholesale from local bakeries.
Hire the Right Staff
While in the beginning, when there aren't many customers, you might find it easy to manage the coffee shop by yourself, as your business starts to grow, you'll have to hire at least one or two people to help.
This is where many people opening a coffee shop make a mistake – they are looking at experience only. While this is understandable, there's one thing that beats it when it comes to importance, and that is attitude. Remember – skills can always be learned, but attitude? Not necessarily.
Creating a great team culture is not possible if you don't hire the right people, so make sure that you choose those candidates that fit your business best – even if they don't have experience.
Network as Much as You Can
Having a good location, specialty coffee, or great employees might help you succeed, but it can only get you so far. In order to maintain connection in the area, you need to use your networking skills. Join a local business association or chamber of commerce, partner up with a local charity – it doesn't matter what you do, the important thing is that you stay visible in your local community and gain dedicated partners before the doors of your coffee business even open.
Come Up with a Marketing Strategy
Just like networking, you should start marketing your coffee shop and building your network before the doors of your coffee shop even open. Contrary to what some people might think, you don't need a huge budget to be able to properly advertise your coffee business – there are plenty of affordable ways of doing it. For instance, you can partner up with local businesses – in exchange for on-site advertising, you can provide them with free coffee. Or you can take part in local events and offer samples of your drinks to other participants.
Social media also plays a very important role in marketing. People love finding a new coffee shop or café on Instagram or Pinterest – not to mention how many opportunities partnering up with influencers provides. A good idea is to place a poster in your shop, with information that if a customer follows you, they'll receive a free item – e.g., a cookie when they order coffee.
Additionally, claim your Google Maps listing so that when people search for a coffee shop in your area, they will see yours on the list, as well as on other review sites. In this way, you can quickly check and address the feedback from your customers.
Consider Starting a Loyalty Program
Let's be honest – people love getting free stuff, even if they have to make some purchases before they receive it. You can either come up with your own idea for a loyalty program, or you can use one of the classic ones – buy a number of products or spend a certain amount to receive a gift.
There are a few reasons why loyalty cards are a good choice. First of all, they encourage regular clients (once you'll have them) to visit more often. Secondly, it improves your chances of an infrequent customer choosing your business over your competitors. Last but not least, it might encourage your clients to spend more (depending on what type of loyalty program you introduce).
Be Yourself
People don't go to independently-owned coffee shops for the chain coffee experience. They go because of the personality of the coffee shop and what that coffee shop does well. Decide what your coffee shop is going to be about, and stick to your guns. If your coffee shop doesn't allow laptops from 10 am to 3 pm, enforce that rule. If you want to play music that only a select group of people like 24/7, go for it. The important thing is ensuring the type of coffee shop that you have decided to run fits the community you have chosen.
Once people know who you are, they will come for the experience. Once you have a distinct personality, you can brand yourself. That's where we come in. Our custom coffee sleeves are a great way to personalize your business. If you're just starting out, we offer you the service of ordering a small number of coffee sleeves at a time for an affordable price. That way, you can brand your coffee shop from the beginning without having to invest too heavily. Contact us to learn more today!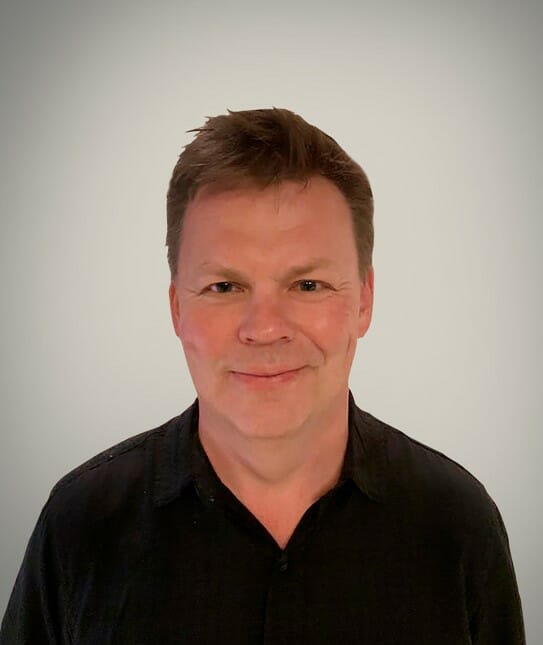 Barry Konkin is the founder of HotShot Coffee Sleeves. With over 30 years experience in commercial offset printing, Barry utilized his diverse printing background and creativity in developing new coffee sleeve designs that were granted Patents in both the USA and Canada. Barry's goal is to assist businesses with brand promotion through the use of high quality custom printed cup sleeves. With an understanding of your marketing and operational objectives, Barry can recommend the ideal coffee sleeve solution for you.