If you're looking to create buzz for your brand, you may want to consider planning a brand activation. It typically involves creating an experience or event that allows people to interact with your product or service in a unique way. By planning a well-thought-out activation, you can create an engaging experience for your intended audience while also promoting your brand. This guide will walk you through everything you need to know to create a successful brand activation strategy. 
What Is Brand Activation?
You might have some idea of what Brand Activation is already, but if you haven't, in a nutshell, brand activation is the process of creating a unique experience for consumers that involves using a product or interacting with a company. This can be done in a variety of ways, but the goal is always to create an engaging experience that causes customers to develop a positive perception of the brand. There are numerous reasons why activating a brand is important, and some of the most common benefits include increased sales, improved customer loyalty, and enhanced brand awareness. By understanding what brand activation is and how it can benefit your business, you can create powerful marketing campaigns that generate actual results.
Benefits of an Effective Brand Activation Campaign
A brand activation campaign can have many positive benefits for your business. Some of the most common benefits include:
Boost Engagement 
Brand activation allows you to generate a more direct connection with your consumers. By creating a unique experience, you can give people increased exposure to your brand, which helps to increase their engagement with it. You can also use this type of campaign as a form of entertainment to get your audience involved and interact with your product or service.
Highly Targeted
If you're looking for an effective way to get the attention of specific consumers, then you need to look no further than brand activation marketing campaigns. These types of promotions are designed specifically for certain demographics and interest groups, so they offer an extremely targeted method for promoting products and services. This enhanced level of targeting makes brand activation campaigns more effective than traditional marketing efforts.
Boost Sales
When it comes down to it, all companies are looking for increased sales numbers, and this is yet another area where a brand activation program has proven beneficial for businesses. By making products accessible through brand activation, you allow consumers to interact with your company in a unique way. In doing so, you can create brand advocates that feel personally connected to your business, which can result in increased revenue as they spread the word about your company.
Enhance Brand Image
To succeed in today's competitive business environment, brands must find innovative ways to promote themselves and rise above their competition. One of the most effective ways of generating buzz and differentiating yourself from competitors is by planning a strong brand activation campaign. A well-executed campaign will allow you to connect with potential and existing customers on a deeper level, increasing brand loyalty and building a strong reputation in the marketplace.
Increase Exposure
Another significant benefit of an effective brand activation campaign is that it creates opportunities for your business to be seen and heard. Brand activations often take place in public spaces, such as parks or city streets, so they offer an excellent way to get your name out there and establish your company as a household name. As more people begin talking about your brand activation campaign, you'll increase your exposure and receive invaluable free marketing that can help grow your business.
Who Should Be Involved in the Planning Process for a Successful Brand Activation Strategy?
An effective brand strategy requires a variety of different players that work together to create a multifaceted experience. These participants include the following:
Brand managers – These individuals are in charge of making sure everything goes according to plan and also have the authority to make decisions about the brand. They need to be involved in every aspect of activation planning, from brainstorming events with their team members to finalizing details before launch day.
Event planners – This role involves creating and executing an event plan, which can mean anything from booking entertainment for an outdoor activity or hiring models for a fashion show. Event planners usually collaborate with other professionals on their team to plan every last detail.
On-site Staff – They are responsible for ensuring that the activation runs smoothly on launch day. They might be company employees, or they might work for an outside marketing firm.
Public Relations Representatives – Depending on the type of experience being planned, public relations professionals may also have a hand in planning brand activations. This role is all about promoting your campaign to media outlets to reach as many consumers as possible.
The Creative Team – Every brand activation strategy requires some sort of creative design to promote the event and attract customers. Graphic designers, for example, create print advertisements and digital ads with eye-catching images that will inspire audiences to check out an activation. For instance, designing custom coffee sleeves that resemble the company's logo would fall into this category.
Determine the Target Audience for Your Brand Activation Campaign
The audience is one of the most important aspects of planning an activation, and it's typically where brands fail. If you don't clearly define your target audience before developing your activation strategy, you'll find that it falls flat because not many people will be able to relate to what you're selling.
To better understand your target audience, you need to utilize demographic information and psychographic data.
Demographics– With this information, you can determine things like average age and geographical location. Once you know your main consumer, it will be easier to choose an activation site and identify the type of experience that would resonate best with them.
Psychographics – This type of data dives deeper by examining what motivates consumers to purchase a particular product or interact with a specific brand. Understanding their attitudes, perceptions, interests, and opinions can help you develop more effective marketing strategies when planning an activation.
Capture Your Target Audience's Attention
Now that you have a clear idea of who your target audience is, you need to come up with a brand activation that will really capture their attention.
The experience itself should be relatable to your target audience and somehow relate to your brand. For example, you could have custom coffee sleeves printed with an activation-specific design that reflects your brand's identity and encourages attendees to snap a photo or share it on social media for a chance to win prizes.
Types of Brand Activation Campaigns
There are numerous brand activation strategies, each with its own set of unique characteristics. Depending on your specific marketing needs, you can choose the type of campaign that will best suit your business and the goals you want to achieve. A few of the most popular types of campaigns include:
Experiential Marketing Campaigns
Experiential marketing involves creating a hands-on experience to draw in potential customers and expose them to your brand. This type of campaign is often used for B2C brands because it gives people the opportunity to indulge their senses and immerse themselves in an interactive environment that allows them to get up close and personal with your company. As such, this type of campaign is useful when trying to establish stronger connections with consumers and generate increased exposure for your business.
One example of an experiential marketing campaign is a food truck that visits a local park on certain days each week and offers free samples of menu items. These events give people the chance to sample your food in a relaxed, outdoor setting while giving them the opportunity to share pictures and reviews about their experiences with friends on social networks.    
Crowdfunding Campaigns
A crowdfunding campaign is an excellent way for entrepreneurs and start-up companies to raise awareness as well as large amounts of money quickly. With this type of campaign, businesses offer customers who donate an early version or special edition version of their product in exchange for contributing funds towards development costs. This type of promotion allows companies to connect directly with their target market and establish a strong level playing field where all customers have a voice that can be heard by business owners.
Digital Marketing Campaigns
Digital marketing features prominently in today's business environment because it allows companies to reach a wider audience and target their message by geographical location, demographics, and consumer preferences. This type of campaign involves using digital media to promote your brand, products, or services to potential customers.
Event Marketing Campaigns
Brand activation events are designed to draw in people who are attending specific events or participating in certain activities. If you run a fitness studio, for example, you might look into sponsoring running races that take place near your business or hosting events at local bars after popular sporting matches. This strategy allows you to capitalize on the attendance of these special events in order to raise awareness about your brand and introduce new customers to what your company has to offer.   
Social Media Campaigns
Running contests or giveaways on social media sites is a great way to show appreciation for your current customers and attract new ones. By hosting giveaways, you can generate excitement about your brand and increase word-of-mouth exposure without having to spend a fortune on advertising. Because social media users tend to be very vocal about their opinions, brands that offer giveaways or contests are often rewarded with positive reviews from consumers who enjoy the incentive.     
Influencer Marketing Campaigns
Influencer marketing focuses on engaging individuals who have a strong influence over their social networks and command the attention of an audience that your business can target. Social media superstars, online celebrities, and micro-influencers are all examples of people who may be able to help promote your company through various channels such as Instagram, YouTube, and Facebook.
Businesses that use this type of marketing strategy benefit from the power of authentic peer-to-peer recommendations and enjoy a long-term reach that is more cost-effective than other types of promotion methods. By working with influential individuals who have established consumer trust, brands can help add to their credibility while receiving access to an audience that would not be otherwise exposed to their message.
How Will You Measure Brand Activation Success?
Once you've finished planning your activation, you need to decide how you'll measure its success and if it accomplished what you wanted it to. To do this, you'll need to set specific targets and goals that align with your overall marketing strategy. 
By consistently measuring results, you'll gain better insight into how to improve future activations. For example, if you're trying to boost brand awareness, you might decide that your success metric is the number of people who attended the event. If you're focused on social media engagement, you might track the number of likes and shares your post receives.
What Can Go Wrong?
When planning a brand activation, the biggest mistake you can make is to underestimate the time, effort, and money it will take to complete your project. It's essential to carefully consider every aspect of your campaign before moving forward with an action plan in place because you'll want to avoid costly mistakes that could jeopardize the future success of your business.
Here are some common pitfalls businesses need to avoid when organizing special events or other types of marketing campaigns:
Leaving too much up to chance – Don't expect your brand activation plan to go off without a hitch; you are sure to experience hiccups along the way that need to be addressed quickly in order to prevent more significant issues from developing. In the planning stage, brainstorm every possible scenario that could occur, then create a solid strategy for how you will handle each one.
Rushing Through The Details – It's easy for businesses to become excited about their brand activation ideas and want them implemented as soon as possible; however, rushing the process only leads to mistakes and issues later on down the line.
Underestimating Costs –Whether you are planning on hosting an event or utilizing more cost-effective promotion methods such as social media campaigns, make sure you factor in all of the expenses associated with running your campaign before getting started. It's important that you understand how much money your promotion will require so that you can properly budget for it and always have contingency funds available if needed.
Failing to Engage Customers – Your brand activation will be successful only if it manages to capture people's attention for long enough to impact their buying decisions. If your audience doesn't feel engaged or excited about what you have to offer, they won't stick around long enough for your message to sink in, which means your brand could end up suffering as a result. Make sure your campaign is creative and entertaining enough to keep people coming back for more to avoid this scenario.
Tips for a Smooth Brand Activation Campaign
Here are some additional tips to help you get started:
Plan Ahead of Time – Take some time to think about what you want your brand activation to accomplish and come up with a list of goals you would like to achieve. Align these targets with the overall objective for your business, then put together a timeline that will help you map out exactly how you want things to play out from start to finish.
Understanding Your Audience – Your activations won't be as effective as they could be if those who attend or participate don't feel aligned with its message. Pay close attention to every aspect of the experience, from the tone of voice used on promotional materials to the type of activities offered, and make sure all elements stay on-brand throughout the process.
Test out different marketing strategies -The only way you'll know what type of promotion is most effective for your business is by testing it out first. Try implementing more than one activation, so you have data to compare when deciding which plan is best for your company.
Keep It Simple – It might be tempting to pack as much information as possible into your activations, but it's often better to keep things short and sweet. Offer a brief background on your company, a call-to-action, and some type of reward for those who participate. But ensure the offer is beneficial enough that it will encourage people to attend or participate in your events.
Brand Activation Examples
Some of the brand activation campaigns by well-known companies include:
McDonald's Monopoly Campaign
One of McDonald's most iconic brand activations is its widely celebrated Monopoly promotion. Consumers collect game pieces found inside their purchase of McDonald's menu items to win prizes. McDonald's has been hosting the campaign in various forms for many years, and it continues to be a phenomenal way of driving customer traffic to its restaurants.
The Cheesecake Factory Free Slice of Cheesecake Offer
To drive traffic into its restaurants over the lunch hour, The Cheesecake Factory began offering anyone who showed up between 11:30 am and 1 pm a free slice of cheesecake when another item was purchased. This simple strategy was an easy way for customers to get something for free without having to make any additional purchases. Because it worked so well, The Cheesecake Factory has continued to use this promotion for many years.
Taco Bell's Steal a Base, Steal a Taco
To celebrate the 30th anniversary of its highly popular Bell-Man, Taco Bell launched an all-day promotion called Steal A Base, Steal A Taco. Simply by stealing a base during one of the games in the 2015 World Series, anyone could walk into any participating Taco Bell location and get one free taco. The campaign was incredibly successful and was used again for the 2021 World Series.
As you plan your brand activation, bear in mind that every company has unique needs and interests—and each campaign should be crafted to meet those requirements. Whether you have one location or a national chain, there are many different ways for brands of all sizes and scopes to engage and entice new customers on a consistent basis.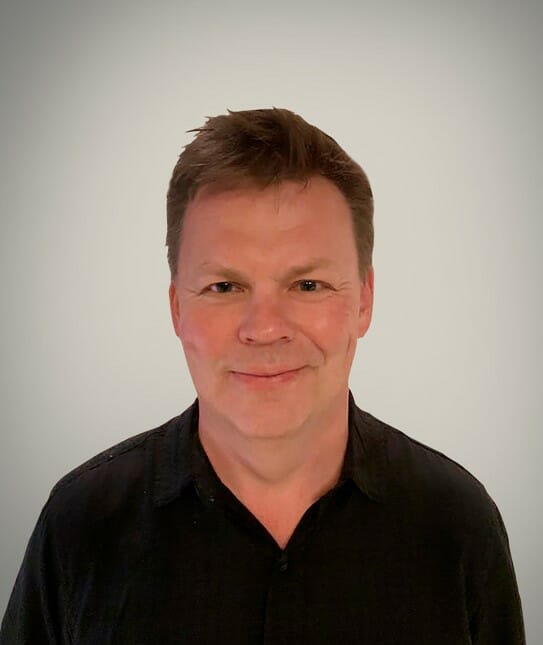 Barry Konkin is the founder of HotShot Coffee Sleeves. With over 30 years experience in commercial offset printing, Barry utilized his diverse printing background and creativity in developing new coffee sleeve designs that were granted Patents in both the USA and Canada. Barry's goal is to assist businesses with brand promotion through the use of high quality custom printed cup sleeves. With an understanding of your marketing and operational objectives, Barry can recommend the ideal coffee sleeve solution for you.