Companies that have tried organizing experiential marketing events have never regretted this investment. Innovative and capturing, yet not expensive, it is a superb way of strengthening ties with loyal customers and gaining new ones.
The companies that go beyond just selling goods are highly valued. And the first step to spread the word about it is the experiential campaign. It can have any form as long as it is engaging and fun. Read on to learn more about experiential marketing and how you can benefit from it.
What Is an Experiential Marketing Campaign?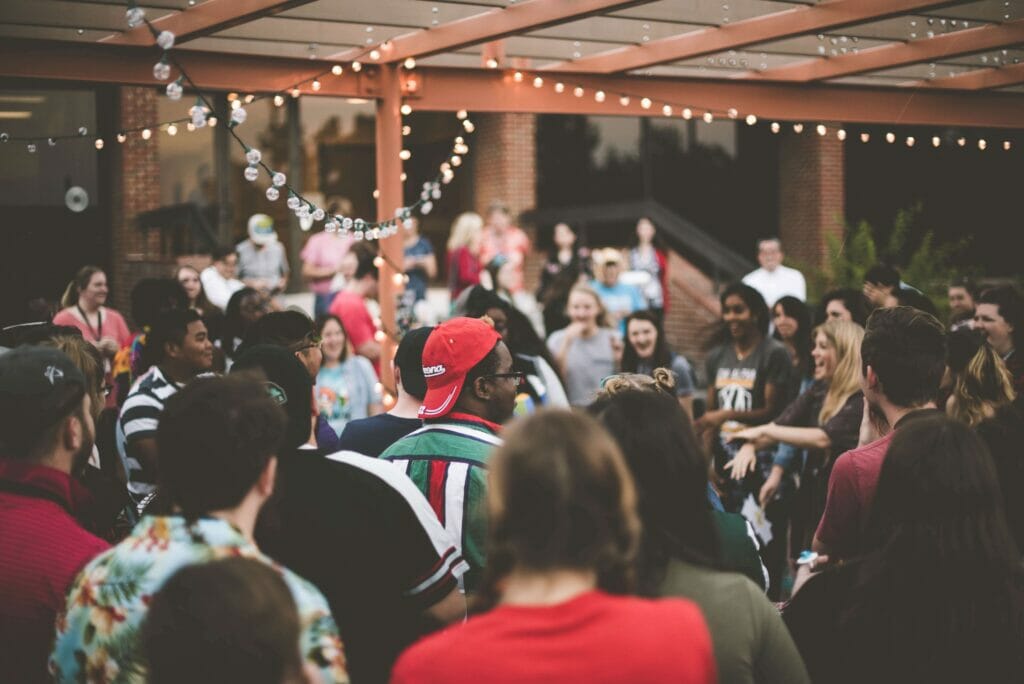 An experiential campaign brings the consumers closer to your brand. If you feel like your customers don't fully understand or know your company, organizing an experiential marketing event will establish a positive and emotional connection. Experiential marketing brings the concept to life and focuses on consumers, preferences, and joy.
It is also a creative approach to traditional marketing strategies that significantly boost brand awareness among people. No wonder experiential marketing is often called engagement or live marketing.
Benefits of Experiential Marketing
A successful experiential marketing campaign can yield a lot of benefits. Apart from increasing the company's ROI, you get much more than that. Many advantages will be prosperous in the long run, and the most noteworthy ones are the following.
Experiences That Don't Fade Away
Consumers' engagement with your brand will create memorable experiences that stay with people much longer than purchases. Your brand will be remembered better if consumers can associate it with something positive. In order to create an exceptional experience for buyers, you should think through the ideas and concepts that are feasible to bring to life.
Strong Connection
Experiential marketers work hard on strengthening an emotional connection between a brand and consumers. By giving an immersive experience, your company spreads its values and mission. Those, in turn, can be supported by your clients who will prioritize your company over others simply because you share common values.
It is vital to show your consumers how your product or service is better and why it stands out from the competition. This way, you strengthen or establish a bond between your product and your client.
Social Engagement
When you offer people something that they genuinely like, they are more willing to share it with their friends and family. They usually tend to share photos or videos via social media. As long as you have something meaningful to offer, your consumers will spread the word about it and reach a bigger pool of potential clients. And if you think social media plays a significant role in your business, you can create a hashtag that people will use. This way, when everything is finished, you can analyze how many people were engaged and how many actually bought your product.
Another important factor is that it is vital to have a personalized approach to every customer. You can advertise your product on billboards and the internet, but customers can only experience it in person during experiential events. There they can touch it, try it on, taste it, or play it, depending on what you have.
Examples of Experiential Marketing
Experiential marketing examples can be physical and virtual. Modern marketing techniques include virtual reality, augmented reality, and other experiential elements that can be accessed online. A simple example of it can be a social media campaign topped up with innovative features.
When it comes to physical experiential campaigns, the events can include festivals, sampling stands, and social gatherings with activities for adults and kids.
How to Devise an Experiential Marketing Strategy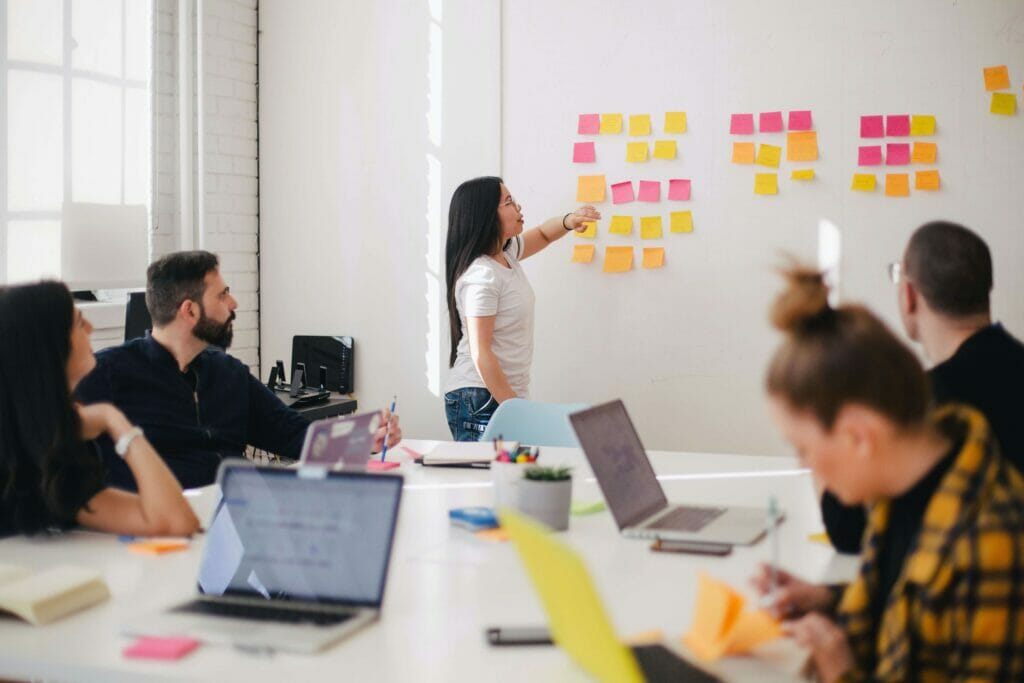 Experiential marketing experience has to be unforgettable and, to achieve it successfully, you need a good strategy. Depending on the size of the event, you might want to plan everything yourself or hire an experiential marketing agency to help you out.
Your experiential strategy should include details about the budget dedicated to the event. Make sure the funds can cover everything that you plan; it can include doing the research beforehand, purchasing equipment, and analyzing the results after the event.
Next, you need to set goals and milestones. You have to define what you are trying to accomplish and what measures you can fund to achieve it. You need to set tangible and realistic goals that can be assessed. To specify those, you can ask yourself questions like:
What is the purpose of this experiential strategy?
How do you want consumers to react during the event?
How do you plan to generate new leads?
How will you introduce your company to new customers?
Your future participation marketing event should focus on the target audience. Clearly, you can not invite and appeal to everyone, so you should know what group of people buys your product. The location should also be easily found, preferably in the center of your city or town.
Remember that this is an engagement marketing technique, so you need to add the element that will actually engage your audience. The attendees will not be much interested in watching an advertisement on the screen or listening to your success story on the stage. You need to generate leads and convert people to actual buyers – and this is quite challenging if your offer is not enticing enough.
Things to keep in mind when planning an experiential marketing campaign:
Decide how long the event will last and whether it will repeat in the future
Decide whether you want to generate leads or take orders from people, or simply create a positive impression on your audience
Add a competitive element (e.g., a game, contest, etc.) to attract more people and energize them
Engage brand ambassadors to give you insights
Ideas for Experiential Marketing Campaigns
Successful experiential marketing campaigns should include at least three senses, for example:
Touch
Smell
Sight
Sound
Taste
Experiential events with as many senses as possible are highly successful and evoke more interest in people.
Experiential marketing events are usually held in a hall, an outside area, or entirely online. However, you can also combine digital technology and physical activities to enhance the outcomes and bring even more excitement to your participants. Those are called hybrid experiential events.
Here are five experiential marketing examples that you can incorporate in the future. These ideas are perfect for small and medium companies with a tight budget but would like to impact.
Coffee for Clients
This idea can be useful for companies that offer services to clients but don't have a tangible product. Sometimes it can be challenging to convey your company's vision; people use your services without pondering whether you try to make their lives easier.
You can send your consumers a message stating what is important in your business and why you have started it in the first place. This will help clients realize that they might not have it easy without your brand and start appreciating you more.HotShot Coffee Sleeves has a great solution for you. There is nothing more aromatic and desired than coffee. Whenever you gift a cup of coffee to your clients, they will have a positive association with your brand name. This is an affordable and environmentally-friendly choice for small and medium companies. You can order your logo and an inspirational sentence to be printed on the coffee sleeve.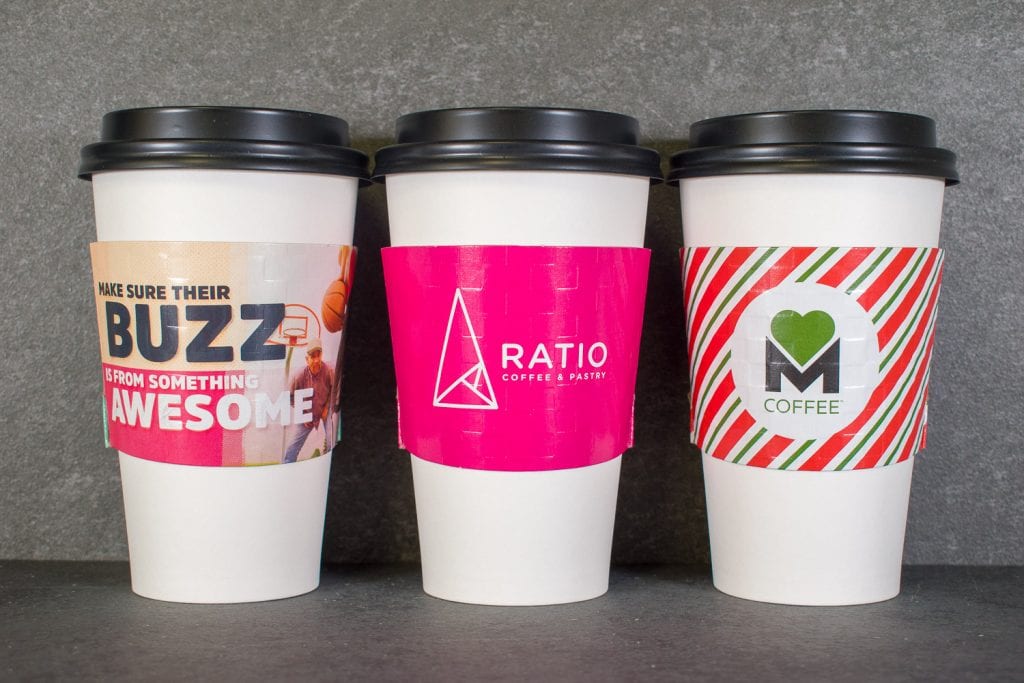 You can take it a step further and print a QR-code, which clients can scan and be directed to a promotional video, special discount or offer, or a competition. The best thing is that you can try various techniques and see which one works best for your industry.
Fundraising Campaign
If your main objective is to show your audience that you care about more than making money, then supporting an NGO or being involved in resolving a problem in your community is worth-spreading news. Whether you are a hotel, a restaurant, or a corporation, you can utilize hot sleeves to spread your message.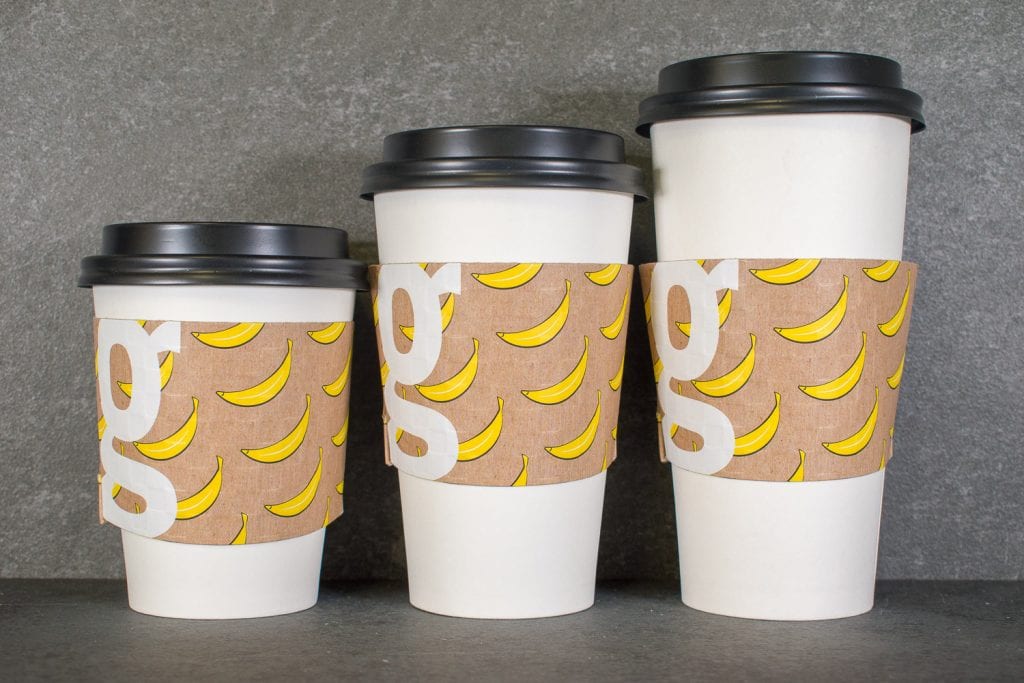 You simply need to inform us of what you want to see on the print, and we will help you arrange the design of it.
Organize a Pop-Up Event
Experiential marketing companies like pop-up events because they are spontaneous, thematic, and happen in unpredictable locations. If you have a community of loyal followers and wish to surprise them, why not organize a temporary event about a famous book/movie/historical event.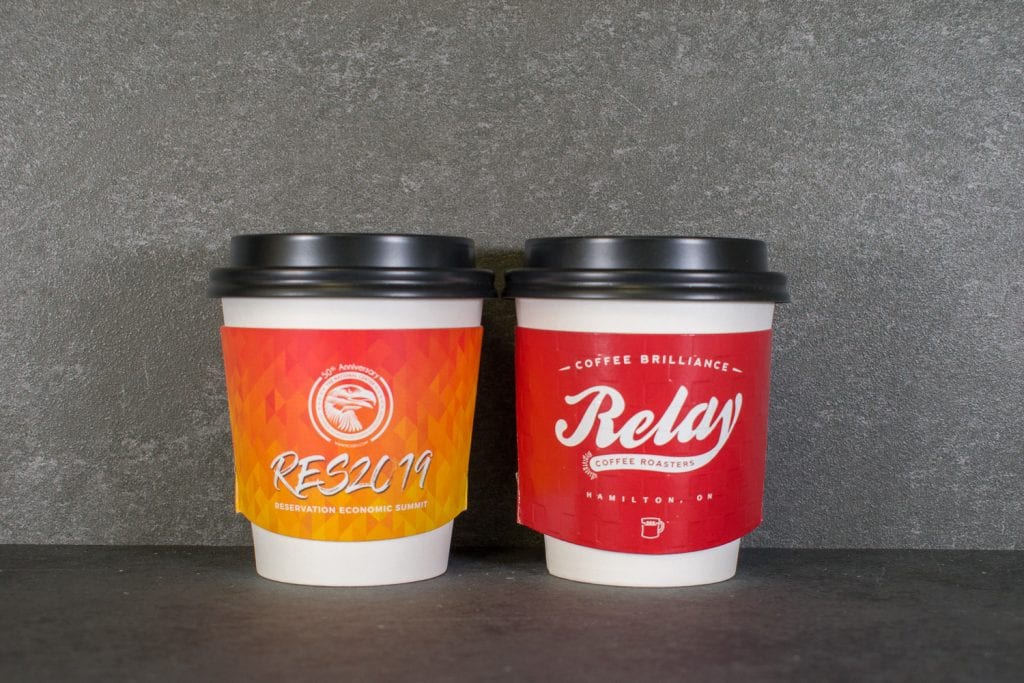 HotShot Sleeves will help you prepare vibrant and distinctive prints with secret messages designed solely for your audience.
Digital Campaign
Covid-19 has ruined many planned events; however, it also opened the door to new opportunities. Since working and studying from home is not a new thing anymore, you can use online tools to create a memorable event that can reach people from multiple locations.
Whatever you choose, you need to come with a way to present it to your audience. It can be a collaboration with a local firm or a donation event. It is also a great way to generate loads of leads if you ask your participants to share their email addresses in order to receive a private link to join the event.
AR-Powered Limited Event
AR is an Augmented Reality that is a popular technique that can be combined with a QR-code. Everybody who has access to the code can scan it on their mobile phones and be redirected to a website or a mobile application.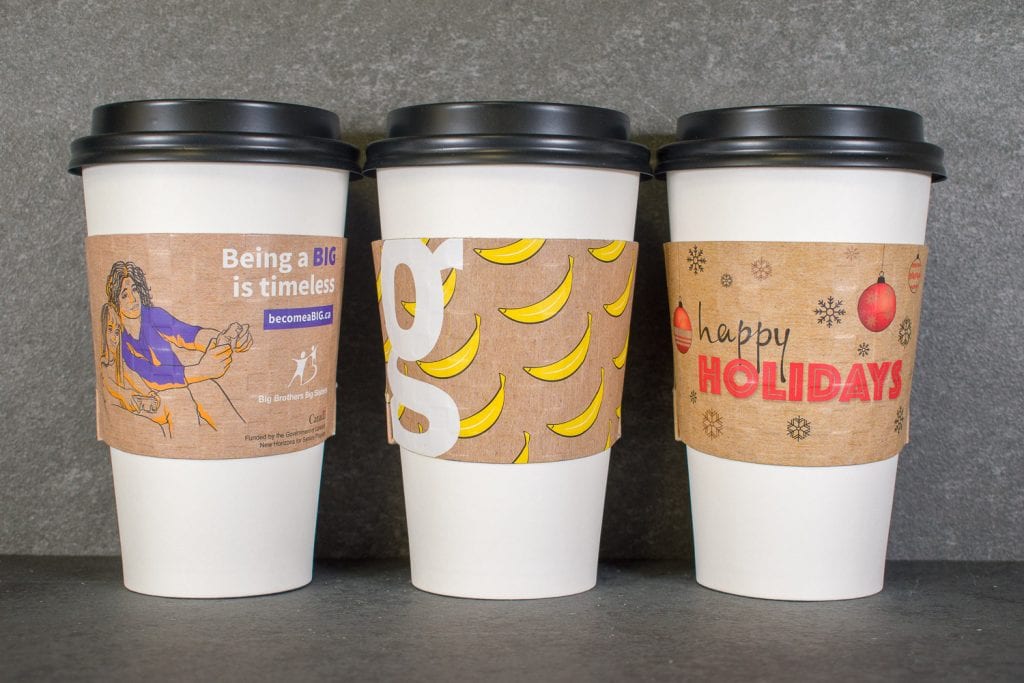 It is an interesting and unique approach to show a newly launched product or help consumers see how useful the product is in their lives. You can print scannable QR-codes on the coffee sleeves that will be placed on the coffee cups. Depending on your company and budget, you can sponsor a local coffee shop to help you display the sleeves, or you can sell cups of coffee yourself.
AR is a fun way of visualizing real things virtually, it is also available to many, and you should benefit from it because not everyone has acquired a VR headset just yet. Until that moment, you should use the tools that are accessible by the majority of people.
When Do You Need to Arrange an Experiential Marketing Event?
Whether or not experiential events are costly, they do require loads of research and time to execute successfully. That is why you need to take your time when creating a strategy.
Another crucial thing is the budget that you will divide to cover different aspects of the event. It can include orders, safety measures, advertising, and others. If you have limited funds and want to throw a grand event, there is a big chance of failure. It is better to postpone the event until you can receive a bigger budget, instead of ruining your company's image.
The timing should be right, too. If you plan an event for children and parents – morning hours will work the best. If it is targeted at young adults – afternoon and evening hours will be most preferred.
Remember that your event is not about the final prize or a gift. It is about creating positing emotions and achieving the targets that you have set. Those targets that you manage to achieve in the end will bring your brand to greater success and let it develop further.
Bottom Line
Experiential marketing campaigns have been gaining immense popularity when it comes to spreading brand awareness and improving relations between consumers and companies. Clients have bigger expectations from companies, and they seek experiences from their favorite brands.
While it is not very costly, it involves an in-depth knowledge of what your audience wants to see and try. You need to come up with loads of creative ideas to find the one that will impress your consumers and attract new ones.
Experiential marketing campaigns result in conversions, positive and memorable associations with a brand, and stronger relations with loyal consumers. HotShot Sleeve is ready to assist you in your journey and supply you with high-quality coffee sleeves. Your brand logo will shine brightly on printed paper. Order them now and receive your sleeves in 7 business days.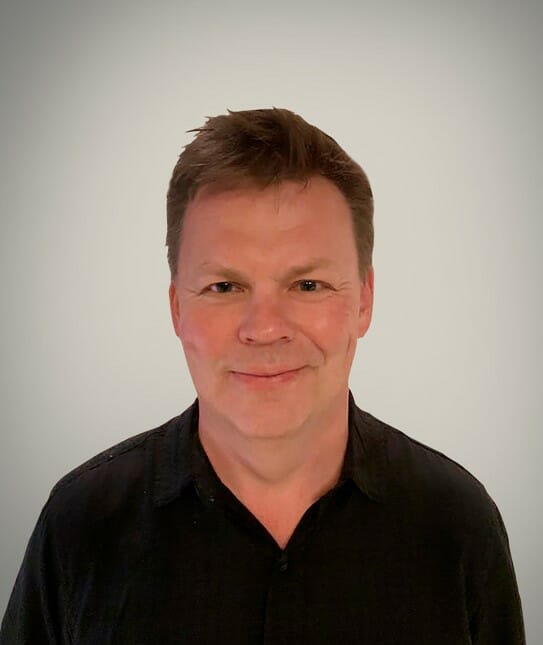 Barry Konkin is the founder of HotShot Coffee Sleeves. With over 30 years experience in commercial offset printing, Barry utilized his diverse printing background and creativity in developing new coffee sleeve designs that were granted Patents in both the USA and Canada. Barry's goal is to assist businesses with brand promotion through the use of high quality custom printed cup sleeves. With an understanding of your marketing and operational objectives, Barry can recommend the ideal coffee sleeve solution for you.