The days when visiting a restaurant to consume food only are long gone. Customers expect restaurants to give more than simply food; they seek experiences. After all, why not? Customer satisfaction and engagement, as well as brand awareness, can all be improved via experiential marketing.
Did you know that 77% of marketers consider experiential marketing a vital aspect of a company's marketing strategy?
When it comes to offering consumers unique and memorable experiences, restaurants must realize that their job begins even before entering their location. It's more about how they treat their visitors than what they offer them at the table regarding experiential marketing. Everything matters, from the location to the meal.
What is Experiential Marketing?
Experiential marketing, often known as engagement marketing, is a marketing technique that focuses on giving customers a memorable experience. According to Wikipedia, "experience marketing" is "directly engaging consumers and inviting and encouraging them to participate in the evolution of a brand."
Rather than viewing customers as passive recipients of information, engagement marketers believe that customers should be actively involved in the development and co-creation of marketing initiatives, resulting in a stronger relationship with the company.
When a brand and a customer interact, this is known as consumer engagement. Experiential marketing refers to one-on-one experiences with customers that allow them to form bonds with businesses.
Experiential marketing encompasses information that you can touch, feel, or view in an actual environment rather than a commercial, an ad, or a Tweet. It's an opportunity for customers to interact with your business in person, and while this is typically associated with events, more traditional campaigns can also incorporate a tactile, offline component. A brand's objectives can be enhanced or supplemented by incorporating experiential features.
Experiential Marketing Strategy for Restaurant Examples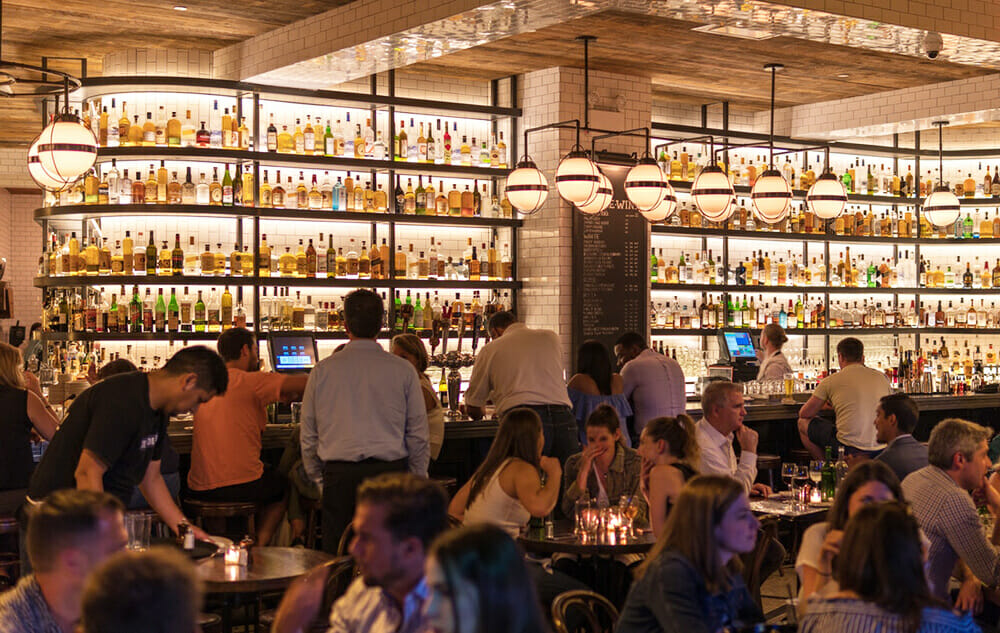 Restaurant or food marketing is ideal for event and experience marketing. Food brands have a significant competitive edge over other businesses because their products offer sensory benefits in terms of scent and taste. Experiential marketing can help restaurants take advantage of these advantages and increase consumer involvement.
All your food brand needs to stand out from the crowd is a creative touch, a personal touch, and a lot of ingenuity, and you might have a remarkable marketing strategy on your hands that will have your customers talking.
Take a look at how you can use experiential marketing to help your company grow.
Ensure Exclusivity & Pop-Up Dining Experience
There's no denying that customers want a filling meal and excellent service when they visit a restaurant. However, as expectations have grown, a third component has been added to the mix: exclusivity. After all, who doesn't enjoy being treated like royalty?
Customers increasingly seek exceptional and exclusive dining experiences that change their dining-out concept. It's no surprise that pop-up restaurants are becoming increasingly popular.
As the name implies, the pop-up restaurant is a temporary dining event marketing idea that only exists for a short period. This might be anything from a one-time dining excursion to a series of gourmet festivals lasting several weeks.
A sense of exclusivity and excitement is created by the short-term nature of a pop-up's existence. Through their customized themes, menus, and even tastings, pop-ups provide guests with unique and exciting experiences.
Thanks to social media, pop-up events are becoming more mainstream, and customers accept them. Pop-ups allow individuals to partake in novel, dynamic, and stimulating activities because they crave variety.
Take Food Sampling to the Next Level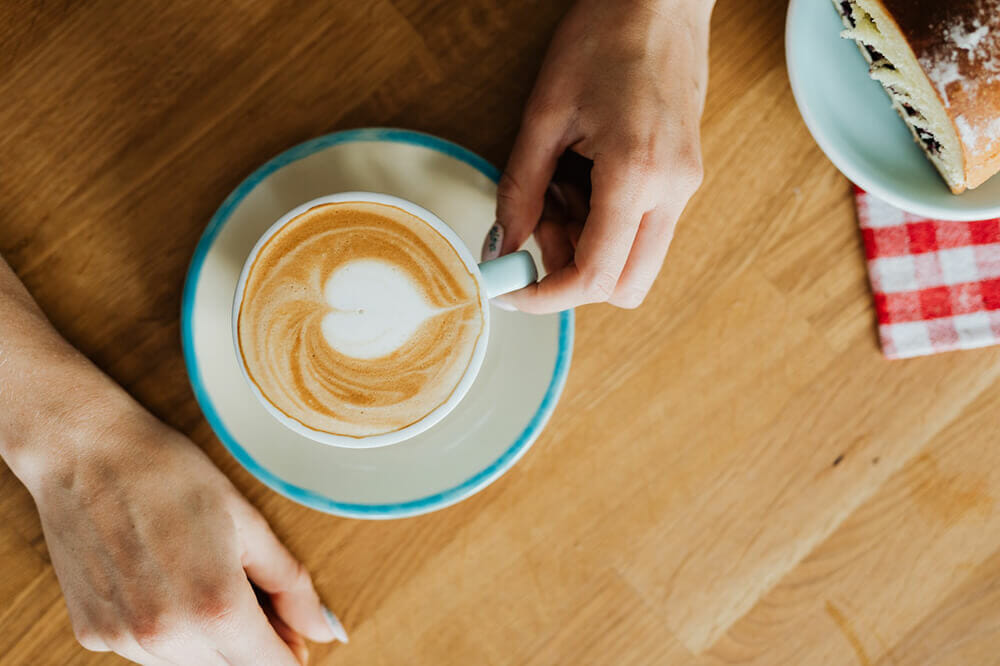 Consumers can experience products and services through various senses, and this is one of the most valuable components of experiential marketing. It also enables them to try products before purchasing them. All of your product sample events can become tremendously effective experiential marketing activations if you make them memorable and fun experiences for consumers.
Is there a way to make your tasting events more valuable? Perhaps by offering a more personalized experience, a chance to compare products, or opportunities to share images on social media?
Focus on Your Packaging Design
Packaging design has been conditioned to grab people's curiosity. The perfect food packaging design communicates the brand's identity and what it stands for. They imply exclusivity, sleekness, beauty, and the desire that the object within would improve life in some discernible way. Similar effects can be achieved via food packing.
Excellent food package design also communicates diverse business values, such as a commitment to sustainability or a donation of a portion of the proceeds to a charitable organization. And these promises are typically made in a style that appeals to the product's target market.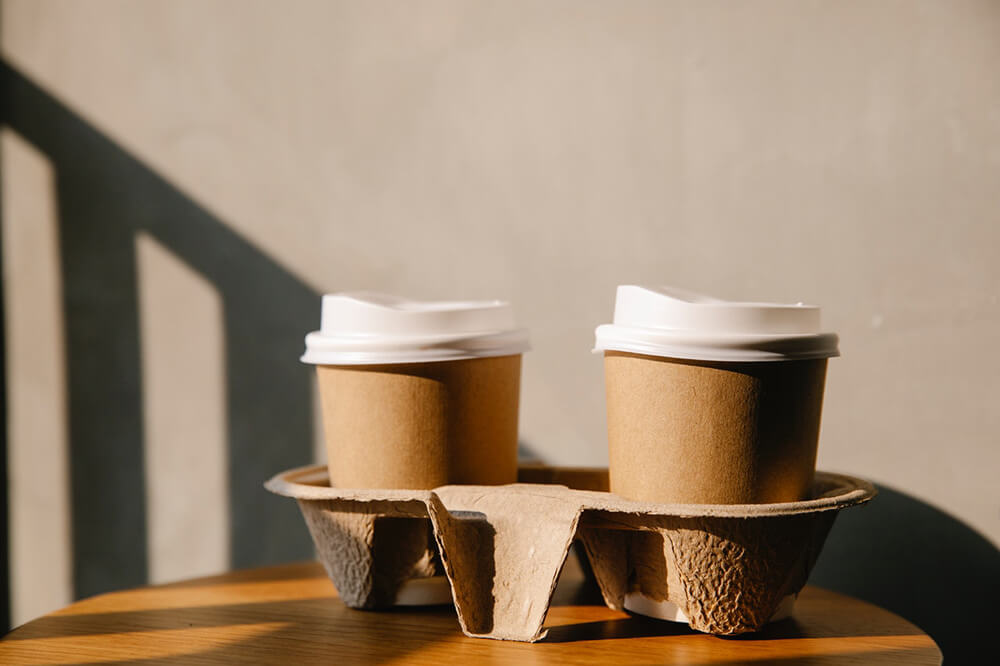 For example, in a coffee shop, a coffee sleeve advertising campaign is one of the powerful marketing ideas for a cafe that helps reach out to potential customers. These coffee sleeves are a fantastic idea, and it's hard to think that they can add so much value to your company. Here's why:
People spend 49 minutes with your sleeve if they are an average coffee drinker.
The information on the sleeve is remembered on average 65% of the time.
Six additional consumers notice the sleeve in addition to the consumer holding the cup.
Investing in visually appealing custom coffee sleeves can help your company reach out to thousands of consumers all around the world. Any company's branding and image are incredibly important. To develop a "brand," you must display the image or reputation you want your company to have.
Offer Unique Food Experiences to Attract Foodies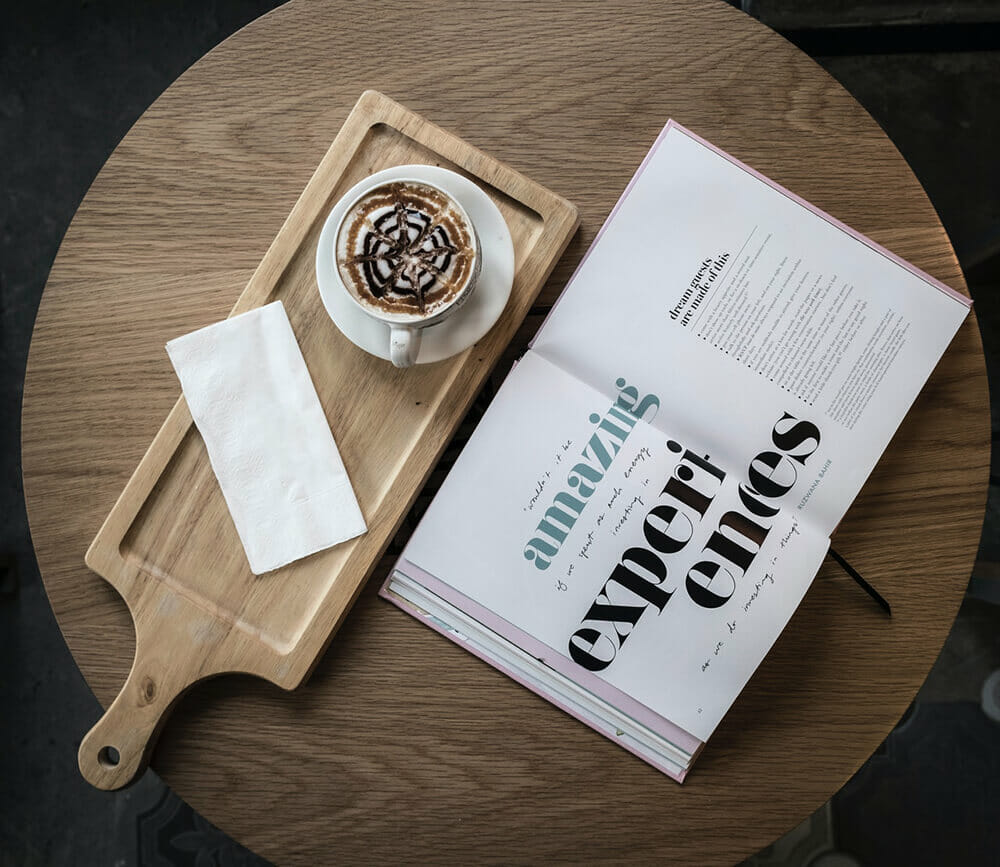 A growing proportion of consumers value experiences more than tangible items. When it comes to eating, this is undoubtedly true. Create a one-of-a-kind meal experience for these customers, and you'll have them eating out of your hand – metaphorically, of course!
Plan sophisticated dinners, wine pairing dinners, or experimental-dish dinners. Plan lectures, demos, or workshops where customers may learn about a particular culture's foods or cooking tips from celebrity chefs. Allow customers to tour farms, wineries, breweries, or processing plants where local grains are milled, or pasta is made.
Just make sure that all activations adhere to the fundamental criteria of effective experiential marketing. Consumers should be able to experience products using all five senses at events. Restaurants can easily control taste and smell, but how can they give customers memorable textures, sounds, and sights?
Aside from food, any event should provide consumers with something of value. Give customers expertise, branded or useful products for cooking at home, a positive emotional experience, or the opportunity to meet celebrities or influencers. Help them in having a good emotional experience.
Create a Partnership with Other Brands
Companies collaborating on events are one of the most common trends in brand advertising strategies we're seeing in experiential marketing. You have a lot to offer any firm interested in collaborating on an experiential marketing campaign. Everyone enjoys eating! Look for like-minded companies who sell similar goods and services and see if you can collaborate on an engagement that will benefit everyone.
Make Customer Feedback and Experience a Top Priority
Customers are at the center of every experiential marketing campaign. Any restaurant's ultimate goal should be to customize experiences for guests to captivate them, appeal to their senses, and leave them craving more. Listening to their feedback and forming solutions based on it will help you a lot.
Restaurant owners must get a comprehensive awareness of how clients interact with their offerings and how the brand emotionally connects with them. Only when this has been thought out can an experiential method that patrons will relate to can be developed.
Most modern restaurants receive feedback through digital channels such as Yelp, social media sites, and online forms on their websites. Such platforms make it simple to collect data on how customers react to the brand and how it influences their impression. This information is gold for restaurants that want to base their experiential marketing efforts on consumer behavior.
Final Thoughts
Experiential marketing is a fantastic method for restaurants to stand out from the crowd while also interacting with their consumers on a deeper level. Because experiential marketing is human-centered and participatory, things don't always go according to plan.
Customer loyalty, positive word-of-mouth, social mentions, and an improved bottom line can be achieved with careful preparation and execution. It takes time and effort to create a tremendous and exciting dining experience, but it can go a long way toward helping restaurants accomplish the significant results that matter.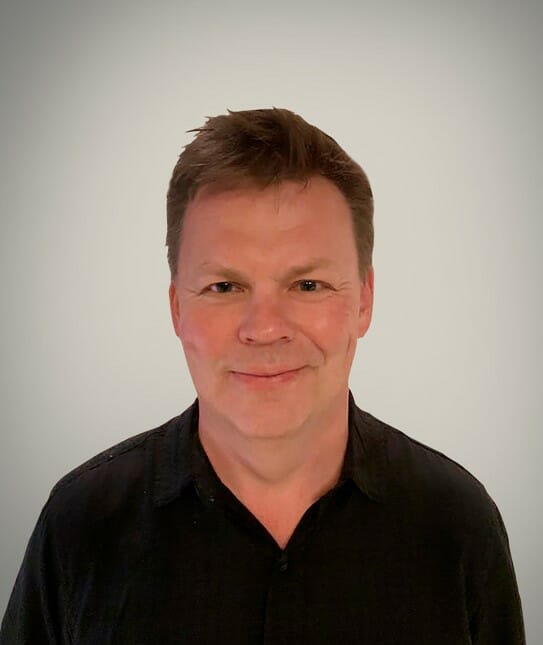 Barry Konkin is the founder of HotShot Coffee Sleeves. With over 30 years experience in commercial offset printing, Barry utilized his diverse printing background and creativity in developing new coffee sleeve designs that were granted Patents in both the USA and Canada. Barry's goal is to assist businesses with brand promotion through the use of high quality custom printed cup sleeves. With an understanding of your marketing and operational objectives, Barry can recommend the ideal coffee sleeve solution for you.