According to the statistics, more than half of Americans aged 18 and over drink at least one cup of coffee a day. This makes up for roughly 150 million people. What's more, an average coffee lover consumes about 2.7 cups of coffee daily – this means that in a day, people drink over 405 million cups of this magical potion.
With such demand, it is no surprise that many people decide to open their own coffee shops. However, is it actually a good idea? Is it possible to make enough money to live without worrying about making ends meet? We'll take a closer look at this in the article below.
How Much Money Does a Coffee Shop Owner Make?
One of the main reasons why people start their own businesses is to make a profit. Sure, being your own boss and choosing your working hours is great, but it isn't worth losing all the money you invest.
When it comes to how much a coffee owner makes, there's no specific answer. According to several independent studies, an owner of a medium-sized coffee shop can make anywhere between $50.000 and $250.000 per year, depending on the location.
However, this is just an average number, meaning that there's no guarantee that that's exactly how much money you'll be making. There are coffee shop owners who make close to nothing, but there are also some who make a 6 figure income every year.
Also, it's important to remember that the revenue is just one thing. When being an owner of a coffee shop, you need to be aware of the monthly costs that come with it – after all, it's not enough that you open a coffee shop – you also need to maintain it somehow.
How Much Does It Cost to Maintain a Coffee Shop?
Generally speaking, an average coffee shop generates revenue of anywhere between $5.000 and $20.000 per month. However, that number can vary greatly depending on several factors. Here are some of them:
The location of your coffee business (coffee shops located in the city center or near touristy attractions might be more profitable)

The volume of customers and sales

The prices of the products (you might sell less, but more expensive items)

The concept of the coffee shop

The initial startup costs

The operational costs (variable and fixed costs)
Above, we have mentioned something called 'operational costs,' which, in the simplest way, can be understood as the amount of money you need to spend to keep the coffee shop going. Coffee shop's operational costs include, but are not limited to:
Rent

Inventory

Insurance

Utilities

Labor costs

Milk and condiments

Marketing and advertising

Coffee equipment (including the installation costs)

Paper supplies (takeaway cups, lids, straws, coffee sleeves, napkins)

Interest on loans, if you have any
Additionally, you need to remember that even before you officially open a coffee shop, there are plenty of things that need to be paid for or bought. Those include, for instance, the furniture, permits and licenses, staff training, cooking and brewing equipment, initial promotion, and so on.
Once you know how much money you have to put into maintaining a coffee shop so that it turns into a successful business, you will be able to determine the profit margin, which, in the simplest terms, is the many you'll make once all the necessities are paid.
Keep in mind that if you want to have a successful coffee shop, you will most likely have to reinvest some of the money you made into it. This money can be used, for example, for additional training for the baristas, new equipment (e.g., more advanced espresso machine), enriching the menu with new coffee types, expanding into another location, new furniture, and so on. Although there's no rule when it comes to how much money you should reinvest, a good choice would be around 10%.
Here's the easiest formula for calculating how much money you'll be able to take as your personal income: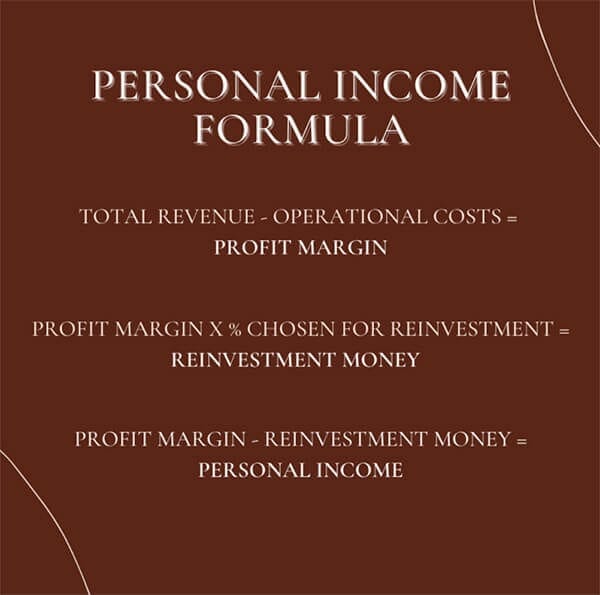 How Can You Make Your Coffee Shop More Profitable?
Even if in the beginning the revenue leaves a lot to be desired, it doesn't mean that there's nothing you can do with it. Quite the contrary, actually. There are plenty of ways in which you can increase the profitability of your coffee business. Remember – sometimes it might take a while before the success comes, and there's nothing wrong with that.
So, how can you make your small coffee shop make more profit?
Make good decisions in terms of inventory management.

It's important not to order too much. Remember, it's always better to order less one time and increase the order next time than buy a lot the first time and end up throwing half of it away. Sure, you might give it away to your employees or friends and family, but that doesn't change the fact that you are losing money.

Try cross-selling or upselling.

Have you ever heard of these two terms? If not, let us quickly explain. Cross-selling is selling customers something that complements a product they already bought or are planning on buying – in the case of a coffee shop, this could be a coffee and a piece of cake. It's a great way of increasing the number of sales. Upselling, on the other hand, is selling a customer a more expensive product. So, let's say the customer wants to buy a regular late. However, you convince them to try a latte with almond milk and caramel syrup – that would be considered upselling.

Raise prices

– You can increase your profit by increasing the prices – however, you need to do it cleverly. Don't double the prices, as then you are bound to lose some customers. Instead, raise the prices modestly – say no more than 10-20%. Sure, some people might react negatively, but that's inevitable.
So, Is Owning a Coffee Shop Business Profitable?
The answer you have been waiting for is that it depends. If you have a nice location, good prices, excellent coffee, and make smart business decisions, then your coffee business is more than likely to be successful and bring you quite a profit. Surprisingly, it's actually the irresponsible business decisions that cause most coffee shops to fall, and not an unattractive location or even bad coffee.
So, if you were wondering whether becoming a coffee shop owner is worth it, we would say go for it. Truth be told, as long as you make reasonable business decisions, you have high chances of success. You can check out our article about how to start a successful coffee shop if you aren't sure how to begin the process.
When opening a cafe or other type of coffee business, you cannot forget about marketing. And what's a better way to advertise your coffee ship than by using coffee sleeves? They are affordable, and you can design them with information about your business, like the name and the address.
If you're not sure about the idea, remember that you can always make the first order small so that you can see how it will work for you. Don't hesitate to reach out to us for more information!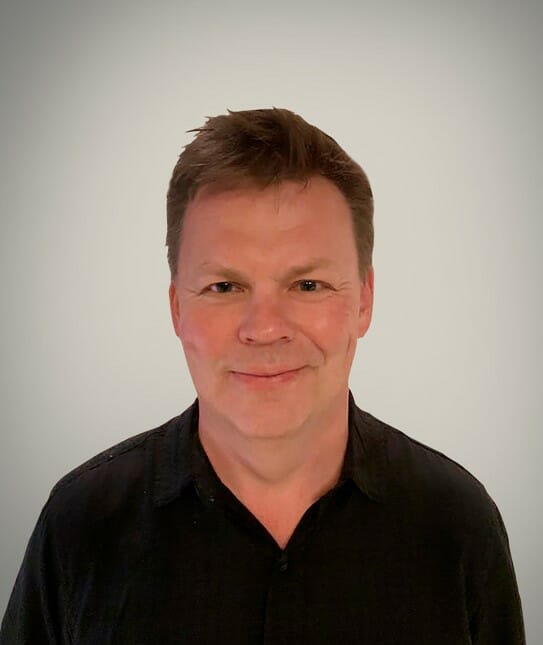 Barry Konkin is the founder of HotShot Coffee Sleeves. With over 30 years experience in commercial offset printing, Barry utilized his diverse printing background and creativity in developing new coffee sleeve designs that were granted Patents in both the USA and Canada. Barry's goal is to assist businesses with brand promotion through the use of high quality custom printed cup sleeves. With an understanding of your marketing and operational objectives, Barry can recommend the ideal coffee sleeve solution for you.