It's no secret that the takeout business is a very profitable one. As a study performed by CHD Expert and Off-Premise Insights showed, the takeout business is set to surpass $300 billion in profits by 2023. That's why it shouldn't come as a surprise that more and more restaurants, coffee shops, and other similar establishments are deciding to include takeout into the services they offer. So, since they seem to be growing in popularity, why shouldn't you also take advantage of them?
In this article, we will go through several methods that you can use for boosting takeout sales of your coffee shop once you decide to offer your customers takeout services – after all, succeeding without the right strategy can turn out to be pretty challenging. So, let's just get into it.
Make Takeouts More Convenient
It is no secret that people are more willing to try something if you make it more convenient for them. For example, a tactic that seems to work for many businesses that want to grow their takeout sales is dedicating a part of the counter for takeouts, as well as a separate register so that those who came to just buy the things they need and be on their way can actually do it, without waiting in line.
Look at Your Competitors
When you are in school, teachers are always reminding you that looking at other people's homework or tests is bad and that you shouldn't do that because that's considered cheating. In the business world, the situation is reversed – and it's called market research. You need to look at your competitors to see what methods they are using when it comes to takeout services and whether it works for them.
There are a few things that you can do that can help you feel out the competition. First of all, you can check their social media accounts, as well as their websites (if they have one) to see whether they are doing any marketing campaigns. Analyze what kind of strategy they use when it comes to their online content. Do they have a blog? Are they present on review websites? Do they respond to the reviews, both positive and negative ones?
What's more, a very good idea no matter what niche you are working in is testing out their services – either by yourself or through someone you know, like a family member or friend. In this specific case, you can just pay them a visit and order a takeout meal. 
Take note of what their packaging looks like, whether there's a difference between the pricing of items on the regular and takeout menu, if they even have a separate takeout menu, etc. All of this can be a great indication of what might work for you.
Take Advantage of Social Media
Ever since the first social media application was invented a few decades ago, their popularity continues to increase. And even if there's an app that does not have as many active users as it used to have, you can bet that there will be a new one out soon that will make people obsessed.
This type of situation actually happened recently, with TikTok – although introduced to the global market only around 3 years ago, it took the world by storm, and today it has almost 700 million monthly active users worldwide. What's more, many companies, especially those whose primary customers are regular people and not other businesses, decided to make TikTok a big part of their social media strategy, often giving it more thought than, for example, their Facebook page.
Since there are plenty of social media apps, all of which have millions of monthly active users, you can choose which one you feel the most comfortable using. Don't think that social media is not for you – truth be told, many people don't use the services of some businesses because they don't even know they exist. Social media helps change that.
On top of that, you should also create an account on some of the most popular review sites, so that the customers can leave their opinion about your business, and you can respond to them – no matter if the review is positive or negative.
Use the Right Packaging
One of the most effective ways of making people familiar with your business is word of mouth. And what's a better way of making sure that your customers talk about you to others than by creating eye-catching packaging with the name of your coffee shop? It doesn't matter where your customer is headed once they leave your coffee shop – whether it is to meet their friends, to work, or some other place. Use any chance you get to advertise your business.
A great way of doing it discreetly is having coffee sleeves or paper coffee cups with the name of your business, as well as some information about it – like for example the address.
Have a Separate Takeout Menu
Now, this is probably something that is going to be most useful for restaurants, or simply establishments that have a variety of dishes in their offer, but it is still worth mentioning.
There are some things that simply are not meant for takeout – sometimes because they are too messy, sometimes because they won't hold up during the delivery. Once all the products that are not adapted for being takeout orders are removed, you might find yourself with a very limited menu, lacking diversity. And what can you do in that situation – give up the takeout or delivery service altogether? Of course not!
A great solution to that problem is creating a special menu dedicated to takeout customers. Not only does it allow you to provide better service, without worrying that one of the foods will create a mess with the rest of the order, but it will also give your customers more options to choose from.
The Bottom Line
There are plenty of ways in which you can increase your takeout sales – dedicating a part of the counter for a takeout service, creating separate takeout menus for takeout customers, or investing in customized packaging for the takeout orders being just a few of those.
And if we're talking about custom packaging… Don't hesitate to check out our custom coffee sleeves that you can customize as much as you want. If you aren't that sure that it will work for your business, you can always just place a 'trial order', and see whether it is a good solution for your business. As they say – there's no harm in trying!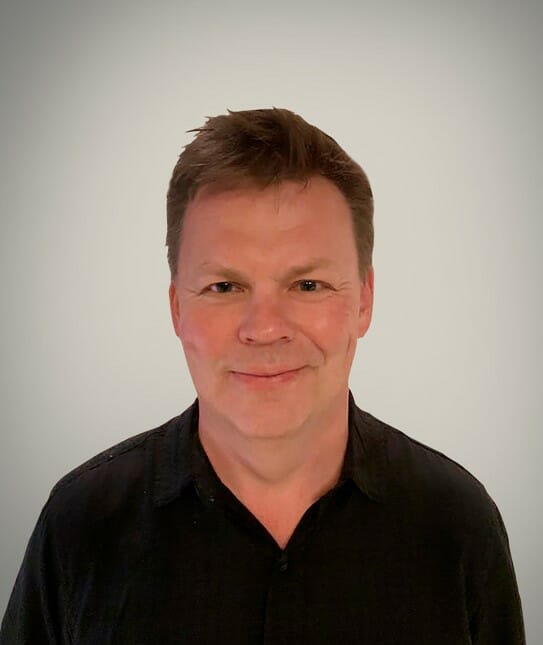 Barry Konkin is the founder of HotShot Coffee Sleeves. With over 30 years experience in commercial offset printing, Barry utilized his diverse printing background and creativity in developing new coffee sleeve designs that were granted Patents in both the USA and Canada. Barry's goal is to assist businesses with brand promotion through the use of high quality custom printed cup sleeves. With an understanding of your marketing and operational objectives, Barry can recommend the ideal coffee sleeve solution for you.