Communicating with Customers – Why Is It Important
Your coffee sleeve can be the biggest marketing tool in your tool box. Like the side of a cereal box, people are drawn to the design and words on a coffee sleeve. While a coffee sleeve should not be too complicated, the attention you can garner from it is a great opportunity to communicate with your customers.
Remember the jokes in Bazooka Joe gum? The restaurant history on a diner's menu? The horoscope on the inside of a drink cap? As humans, we are drawn to small bits of interesting reading material. This includes anything that you put on a coffee sleeve. Your customers will be inexorably drawn to reading anything small, succinct, and entertaining that you choose to write.
Why should you use this opportunity?
The more you can communicate with and relate to your customers, the more they will feel like you are a real person or group of people that they are connected to in some way. Feelings of connection are the starting point of loyalty. If your customers feel like they know you, they will keep coming back, even if another coffee shop is convenient that day.
Examples of information that you could impart to your customers:
Company Values
If there is something that you are especially proud of that your company does, you can share it here (in one sentence!). Do you donate your coffee grounds to a local gardening Co-op? Does part of your bakery proceeds go to help out a local shelter? Whatever it is that makes you proud, put on your coffee sleeve and let your customers be proud of you as well.
Company History
Is there something about your company history that is compelling and unique? Why not share your genesis with your loyal customers?
Play Marbles
The famous Canadian journalist Gregory Clarke used to describe his humorous anecdotes as him "playing marbles" on the corner of serious newspapers. People turn to coffee to be cheered up. Why not share a joke or inspirational saying that suits the unique personality of your coffee shop? Everybody needs a bit of play in their life.
Remember: You want to use this opportunity to connect with your customers. However, always make sure you edit anything you add to your coffee sleeve design, and keep it succinct. Something that is too long will not get read. At HotShot Custom Coffee Sleeves we can help you make sure that anything you decide to say works with your design and image, so contact us today!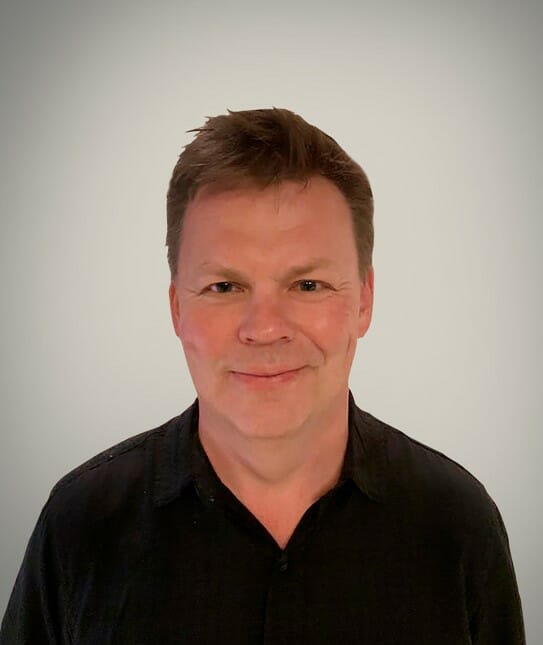 Barry Konkin is the founder of HotShot Coffee Sleeves. With over 30 years experience in commercial offset printing, Barry utilized his diverse printing background and creativity in developing new coffee sleeve designs that were granted Patents in both the USA and Canada. Barry's goal is to assist businesses with brand promotion through the use of high quality custom printed cup sleeves. With an understanding of your marketing and operational objectives, Barry can recommend the ideal coffee sleeve solution for you.