If you have ever bought a hot cup of coffee from one of the millions of coffee shops out there, chances are you received it with a coffee sleeve – maybe even one that had a funny or motivational quote on it. Even though using cup sleeves with hot paper cups is a very common practice, some people don't see a point in them.
These humble rubber or paper cup holders can be highly underappreciated, despite their multiple benefits. And truth be told – there are quite a few advantages to using a sleeve, although some people may be unaware of some of them.
Time to change that! So, without further ado, let's dive into some of the top coffee sleeve advantages.
Coffee Sleeves Provide Finger Protection
Probably the most obvious benefit of using a hot coffee cup sleeve is that it protects your fingers from getting burnt – and we're not just talking about a small burn that you'll forget within a few hours. Sometimes, the material the hot cup is made of can be slippery, or your hands get sweaty – when that happens, it's very easy for it to fall from your hands and onto yourself, with the potential to cause third-degree burns. Coffee sleeves help to prevent this from happening – they protect your fingers and make sure that hot paper coffee cups won't slip from your hands. In the case of paper coffee sleeves, they also often utilize a textured or embossed pattern for extra grip.
Coffee Sleeves Provide Thermal Isolation
Although coffee cup sleeves are usually used with a hot beverage – be it tea, coffee, hot chocolate, or something else – it turns out that they can also be pretty useful in the summertime when you want to keep your drink cool for as long as possible.
When you are holding a drink in your hands, you are warming it up – even if you don't realize it. With a rubber or paper cup sleeve, you isolate your body's warmth from the cold beverage so that you can enjoy its refreshing coolness for longer.
Coffee Sleeves Decreased Costs for Businesses
Before coffee sleeves were invented and became as popular as they are today, restaurants and coffee shops opted to double-stack paper cups to protect their customers' fingers from getting burned. However, this was not only uncomfortable for the drinkers but also cost the companies a great deal more money.
Coffee sleeves took away both of those problems – after all, it is much cheaper to just put a coffee sleeve on a paper cup to provide thermal isolation than use two paper cups for every customer to keep them happy and safe.
Many Coffee Sleeves are Recyclable
Most coffee cups are made of recyclable material and cup sleeves are no different – used paper cup sleeves are collected and utilized to make a water-paper pulp, which is eventually used to produce new ones. What makes these sleeves even more eco-friendly is the fact they are biodegradable, meaning that they won't take ages to decompose.
Coffee Sleeves Provide a Creativity Outlet
Designing a coffee sleeve can be a great opportunity to let your imagination run wild and get the creative juices flowing. There are plenty of colors, themes, patterns, and more that you can choose from. What about some funny message or slogan? Or an inspirational quote? In most cases, the only limit is your own creativity!
Take the time to experiment with different colors, designs and slogans. Ask your friends and family – which do they find more appealing? What would they like to see on a coffee sleeve themselves? Ask enough of the right questions to enough people and you should be able to come up with an attractive, eye-catching look for your business's custom coffee sleeves.
If you have kids, this can be a fun Sunday family activity – just ask your child or children to draw something, and you can use their 'design' on an old coffee cup – even if it may not be what you go with for your sleeves' final design! However, it could end up inspiring the final design that gets printed for your business's coffee sleeves, giving them that extra personal touch while allowing you to spend some quality time with your loved ones in the process.
Coffee Sleeves are a Marketing Opportunity
Did you know that coffee sleeves are a great (and rather affordable) way of advertising your business? Just imagine it – there's a high chance that a customer that just bought your piping hot coffee will take it with them to work, or at least will walk with it, even if it's just across the street. Depending on where they're heading, they can pass hundreds or even thousands of other people in this time. If the coffee sleeve's branding is eye-catching enough, it's not far-fetched to believe that some of those other people might see the sleeve and be intrigued enough to check the brand out for themselves.
Besides, there's no harm in taking this marketing opportunity. After all, coffee houses need to use coffee sleeves anyway, so why not use them to their advantage and utilize them as another branding location?
By adding your logo or brand's name to custom coffee sleeves, you can make your customers feel as if they are drinking designer coffee. It's all about the experience – a big part of how Starbucks became so popular is due to their immaculate branding and the advertising of that brand to the public. It's not entirely because of their coffee itself, but rather because of the experience the whole brand provides.
Personalized Custom Coffee Sleeves
Now that you know of the benefits that come with using any kind of a coffee sleeve with paper cups, it's time to consider implementing them in your business – and what's a better way than using personalized ones that can help you bring awareness to your brand?
If you want to know more about personalized coffee sleeves and what we have to offer in this area, don't hesitate to contact us online or by phone so that we can see what will work best for you. As we provide wholesale printing, it is an excellent opportunity for companies to get products that will improve their clients' experience and enhance their marketing at an amazingly low cost!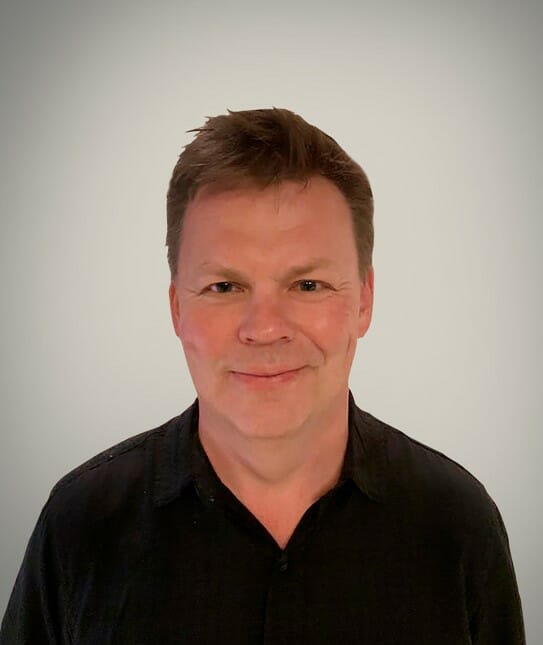 Barry Konkin is the founder of HotShot Coffee Sleeves. With over 30 years experience in commercial offset printing, Barry utilized his diverse printing background and creativity in developing new coffee sleeve designs that were granted Patents in both the USA and Canada. Barry's goal is to assist businesses with brand promotion through the use of high quality custom printed cup sleeves. With an understanding of your marketing and operational objectives, Barry can recommend the ideal coffee sleeve solution for you.